Govt to examine demand for revoking appointment of MePDCL director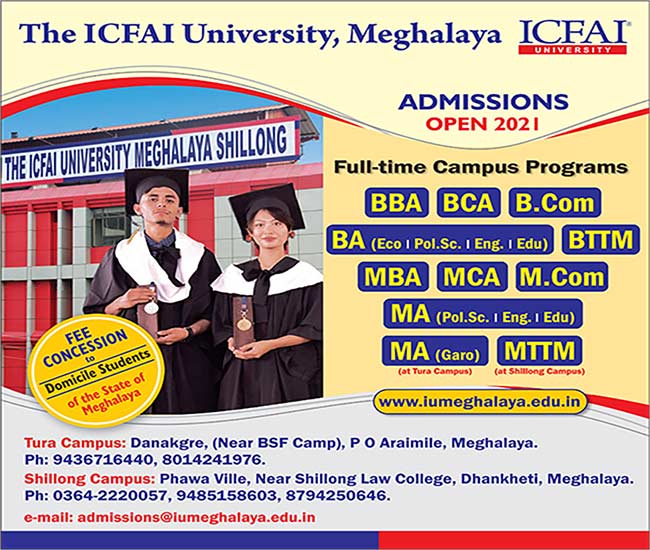 Power Minister James K Sangma on Monday assured a delegation of the Federation of Khasi Jaintia and Garo People (FKJGP) to examine their demand for revoking the appointment of MK Chettri as the Director (Distribution) of the Meghalaya Power Distribution Corporation Limited (MePDCL). 
"I have informed them (delegation) that there is a process for selection and due diligence has been done and the reason for choosing such and such persons are very clear but nonetheless I have told them that I would still get the matter examined," Sangma told reporters after the meeting.
The FKGJP in its memorandum has expressed resentment over the manner in which MK Chettri, Chief Engineer (W2) was appointed as the Director (Distribution), MePDCL by the state government vide its order dated April 22.
FKJGP president Wellbirth Rani said that there are five Chief Engineers in the MeECL belonging to both Electrical and Civil Engineering wings who are far senior to Chettri in terms of service.
The said Chief Engineers who have been superseded by Chettri are Apbor Kharpran, B Khonglah, Rocket Syiem, TR Pdah and Herman Massar and at the same time it may be mention that Chettri superseded M Marbaniang from Additional Chief Engineer to Chief Engineer on March 9, last year.
He said these senior engineers have good credibility and track record while alleging that the seniors have been intentionally left out with a malicious design to accommodate Chettri.
"the name of three of them has been recommended by MeECL Corporate Affairs to the Power department for the post of Director (Distribution), MePDCL is a total violation of rules of seniority, clear case of favouritism and also a direct insult by your government in general and the power department in particular to our local tribal engineers in the MeECL and this has created a dangerous precedence besides demoralising the ranks and files in the MeECL and all its subsidiaries. We therefore request you to immediately revoke the appointment of Chettri for the post of Director (Distribution) MePDCL and to appoint only the deserving candidate in the said post based on seniority," Rani said.