Govt sets up technical committee to study pollution by coke plants in Meghalaya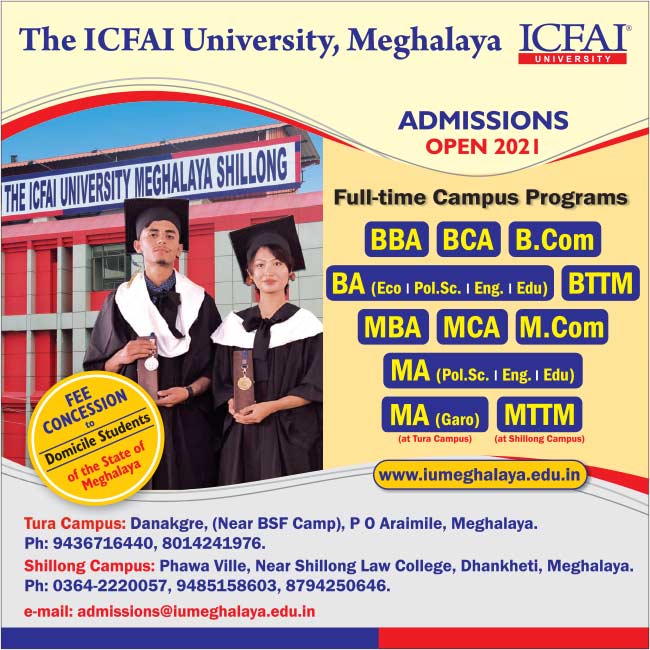 The state government has decided to set up a technical committee comprising of experts to undertake a comprehensive study of aspects related to the coke plants in the state.
This was informed by the Minister in-charge Forest and Environment James K Sangma while replying to a zero hour notice regarding the protest against pollution from coke factories in East Jaintia Hills moved by Congress legislator PT Sawkmie in the Assembly on Tuesday.
Sangma said that the decision was taken in a meeting held on August 10, with officials of the Meghalaya State Pollution Control Board (MPSCB) and State Expert Appraisal Committee (SEAC) to discuss on issues concerning setting up and functioning of coke plants.
He said that technical committee has been asked to also suggest specific recommendations including environment safeguard measures, public health issues, forest clearances, cluster situation and commissioning of pollution load study.
The MSPCB has granted Consent to Establish (CTE) for 13 coke plants and Consent to Operate (CTO) for 9 units in East Jaintia Hills.
Sangma said that the district administration and MSPCB has taken swift action to close down all coke plants without valid documents.
According to him, the MSPCB has identified 30 numbers of coke plants without Consent to Establish (CTE). Closure notices have been served on 30 units in East Jaintia Hills for violation of Section 25 of Water Act, 1974 and Section 21 of Air Act, 1981.
The district administration has issued the order to all coke factories vide letter on July 15, that only those coke factories with CTO are allowed to operate and those coke factories with CTE are allowed only to establish but not to operate and those coke factories having only Single Window Agency are not to operate nor established.
He said after a physical joint inspection by the district administration along with the MPSCB on July 22, the district administration issued notice vide letter on July 28 to all coke plants who have not been given CTO within the district to stop operation.
However, as and when the coke plants are granted CTO, the same should be intimated to the district administration before they go into commercial production.
On the protest held by the Environment Coordination Committee (ECC) Elaka Sutnga, the minister said that the district administration assured to close down all the coke plants having no valid documents and issued the order vide letter August 3.
He further informed that after the ECC Elaka Sutnga again brought to his notice, the deputy commissioner had filed a written FIR against the coke plants for violating the order of the district administration.
The district SP has registered a total of 7 cases against those coke plants who are alleged to operate without a CTO.
As of now, only coke plants with CTO are currently operating and those with CTE are allowed to heat their furnaces which is part of the consent to establish whereas, all other coke plants having no CTO and CTE have suspended their activities if they have been found to have started construction.
As per physical inspection by the extra assistant commissioner of the district, it was observed and recorded that the coal supplied to all the coke plants in the district are being transported from outside the state.
Stating that at present the situation is being closely monitored by the district administration, he said after the closure notices were issued, inspection was carried out by MSPCB on August 27, August 31 and September 2.
He said during the inspection it was found that 24 coke plants were found to be closed down and one unit was operating in violation of closure notice.
The minister further assured that the MSPCB will initiate action against coke plant for violating closure notice and case will register under relevant law.
He informed five coke plants which have been issued closure notices on September 6, verification of closure notices will be done.
Meanwhile, Sangma also claimed that the MSPCB has taken several steps to regulate the establishment of coke plants and to control pollution from coke plants.
He said the chairman of MSPCB has convened a meeting with the State Environment Impact Assessment Authority (SEIAA) and the State Expert Appraisal Committee (SEAC) on June 28.
During the meeting, chairman SEIAA has informed that matter has been taken up with MoEF &CC.
The Ministry in its communication advised the SEIAA to stick to the provisions of EIA notification that is EC is required only if the total production capacity of coke units exceeds 25000 MT per annum.
As such environmental clearance cannot be imposed on the establishment of coke plants with production capacity of up to 25,000MT per annum.
Since there is no provisions to regulate coke plants in the EIA notification, 2006, it was decided in the meeting that sitting norms notified by Board should be strictly adhered along with pollution load study of the site on case by case basis.