Govt invites VPP chief for talks, says tell us what is your proposal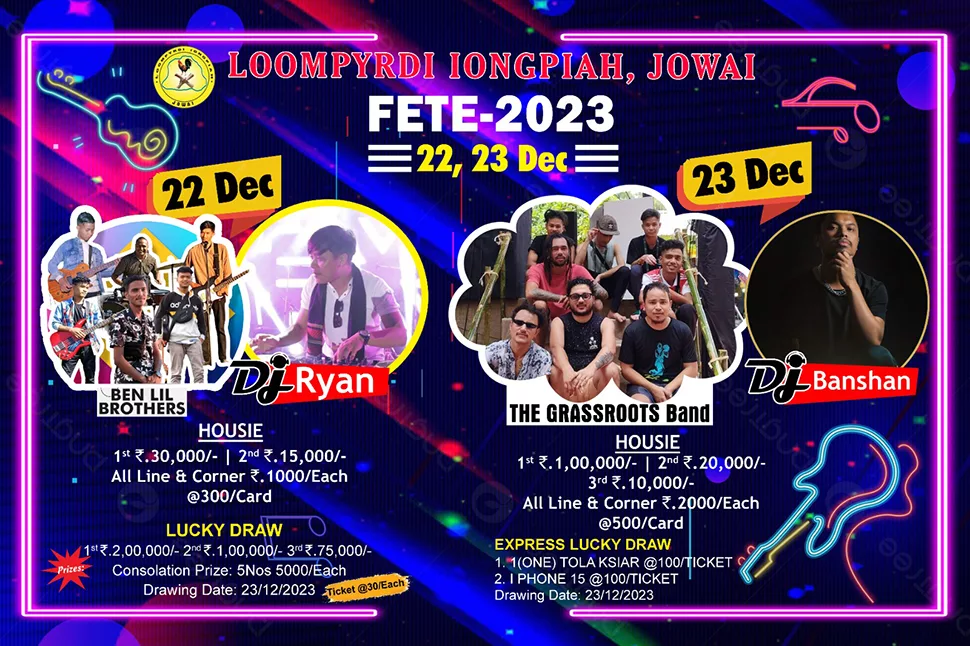 Health Minister Ampareen Lyngdoh on Thursday appealed to VPP president Ardent M Basaiawmoit, who is staging an indefinite hunger strike demanding review of the reservation policy, to come forward for talks on the issue.
Speaking to reporters, Lyngdoh who is also Govt spokesperson said, "I just request the hon'ble legislator Ardent M Basaiawmoit representing the VPP to please come to the negotiating table let us discuss this matter and bring me what you want us to get done. I cannot promise Ardent Basaiawmoit that yes whatever he says will get done because I first have to understand what he wants."
Lyngdoh said that if the VPP chief stops his hunger strike it will be good for everyone. "We can also therefore get together and discuss this matter and see how best we can get beyond this without harming anyone of the communities because we are Meghalaya. There are three communities in the state and we would like to safeguard everybody's interest."
Lyngdoh said that she is concerned about the health condition of the MLA and that she also wanted to see him and find out how he is doing although she has asked doctors to keep her posted about his wellbeing.
"He is a member of the Legislative Assembly, we cannot afford to see one of our colleagues go through this and I really do not want to talk about his agenda because I really have not seen a copy of this agenda. But firstly, I am concerned about Ardent's wellbeing and therefore I am very tempted to go and see him and find out how he is doing because this is the third day that he is on a strike which very unfortunately has happened," she said.
When asked, the spokesperson said that the government has not received anything in writing from the VPP in as far as the proposal of the party is concerned.
"Like any government, we are just watching and waiting for these communications to be clearer before we can even decide what the crux of this matter is as nothing in writing has ever come to the government till today," she said.
"My appeal once again kindly tell us what is your proposal. We cannot take a decision on anything because we are not even aware of the definition of a review on the reservation policy," she added.