Gabriel Nongrum netting another hat-trick at the 3rd North East Blind Football Tournament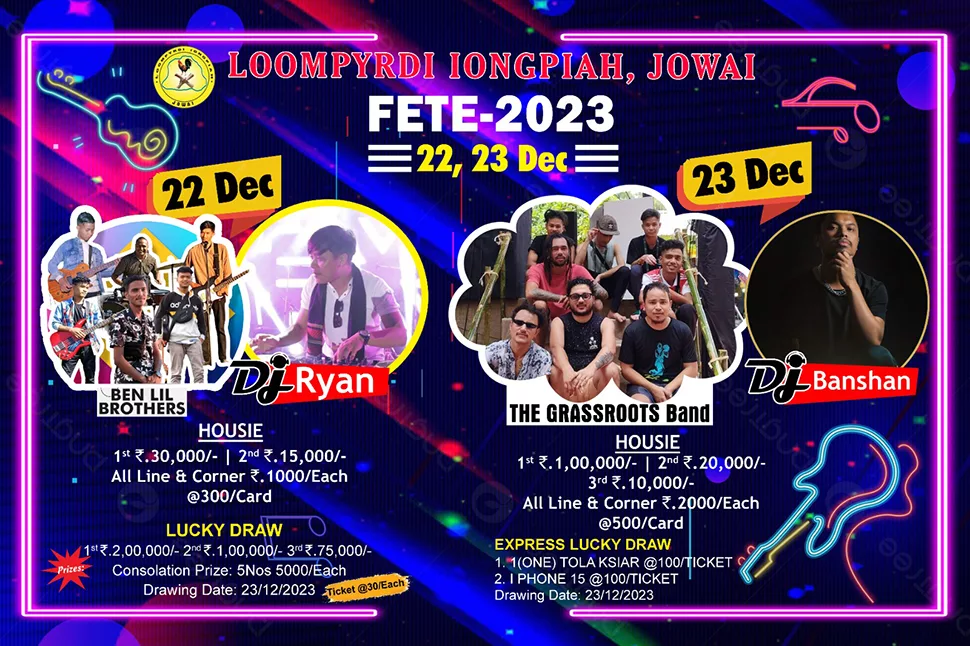 SHILLONG: Gabriel Nongrum scored his second consecutive hat-trick for Bethany Society Shillong with one goal from Hilter to make it 4-0 against Newbies United with this win Bethany Society climbs to the top of Pool A. Newbies United – who comprised players from several participating teams who might not get a chance in the starting lineup backing them up with PS Sujith, the India international goalkeeper but still they couldn't match the prowess of Gabriel.
In other matches, North East Shower Blind Football Club (NESBFC) of Arunachal Pradesh beating Garo National Blind Football Club (GNBFC) 2-0. The Handicapped Association of Manipur did, however, storm to a 9-0 victory over Siliguri Blind School thanks to a double hat-trick (seven goals in total) by Manzur Hussain and a brace by Padichun. Rolungthara gave Mizoram a 1-0 victory over Newbies United, while Moran Blind School beat Mont Fort School in an Assam Derby 4-0.
FABB Kolkata came through past the Tura side 5-0 with all goals off the boot of Rajkum Mizoram Blind Society and Mont Fort School match ended in 1-1 draw.
FABB Kolkata won their second match 2-1 against Siliguri Blind School.
Tomorrow's games will sort out which teams reach the semifinal stage. The action will begin at 8:00am.