Entry points to reopen in Meghalaya, health authorities ready to deal with COVID-19 situation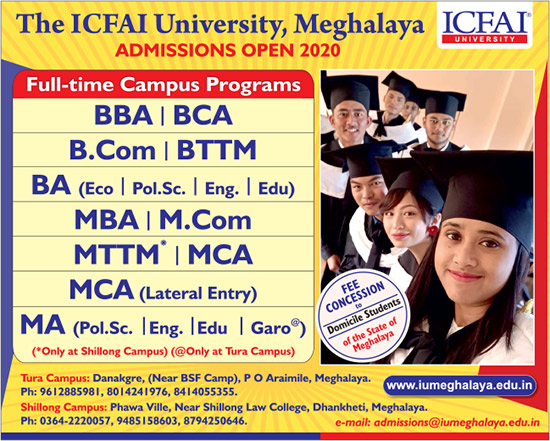 With the entry points to the state all set to be reopened from Saturday, the health department said that it is prepared to deal with any situation arising out of COVID-19 pandemic.
The state government had imposed temporary closure of various entry points to the state from midnight of July 23 till midnight of July 31, following the surge in the number of positive cases in the state.
The entry points are Byrnihat in Ri Bhoi district, Ratacherra in East Jaintia Hills, Bajengdoba in North Garo Hills and Tikrikilla, Mirjumla and Hallidayganj in West Garo Hills district.
When asked, Director of Health Services (MI) Dr Aman War told reporters on Friday that he does not expect that there will be many people who will return to the state.
"However, we are ready and are placing our team at the entry points for conducting antigen testing on returnees and those entering the state. We will try to deal with the situation as it comes," he said.
Dr War further informed that at the same time, the department is also on the job to conduct the random testing in as many as 71 clusters identified as vulnerable to the spread of the virus, across the state.
He said of these, a total of 22 clusters are in East Khasi Hills, 11 in West Garo Hills, 8 in Ri Bhoi, 7 in East Jaintia Hills, 5 in West Jaintia Hills, 5 in South West Garo Hills, 4 in East Garo Hills, 4 in South Garo Hills, 3 in North Garo Hills, 2 in West Khasi Hills and 1 in South West Khasi Hills.
To a query, Dr War said that the health department has also issued advisory to all health workers dealing with COVID-19 patients and those having duties at the entry points not to let their guards down.