Electoral Rolls for 15 Assembly Constituencies available for inspection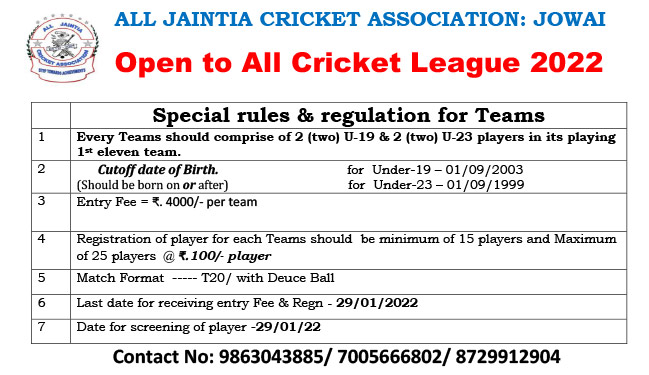 The District Election Officer, East Khasi Hills District on Friday informed that the list of amendments to the draft photo electoral roll for the following Assembly Constituencies has been prepared with reference to 1st January 2012 as the qualifying date and in accordance with the Registration of Electors Rules, 1960.
A copy of the said roll together with the said list of amendments has been published and will be available for inspection at the DEO Office and at all Block Development Officers concerned during office hours.
No. & Name of Assembly Constituencies
13-Mawryngkneng (ST)
14-Pynthorumkhrah (GEN)
15-Mawlai (ST)
16-East Shillong (ST)
17-North Shillong (ST)
18-West Shillong (GEN)
19-South Shillong (GEN)
20-Mylliem (ST)
21-Nongthymmai (ST)
22-Nongkrem (ST)
23-Sohiong (ST)
24-Mawphlang (ST)
25-Mawsynram (ST)
27-Pynursla (ST)
29-Mawkynrew (ST).