Deputy Commissioner's office, Jowai all set to become a shopping mall
Urban Affairs Minister Sniawbhalang Dhar on Friday informed the conversion of the Office of Deputy Commissioner, West Jaintia Hills District located in the heart of Jowai Town to a shopping mall with the construction of a Rs. 20 crore Mini Secretariat in PWD Campus, Ladthadlaboh, Jowai.
Dhar told a gathering at the inauguration of the Jowai Renovation Water Supply Scheme at the treatment plant of Public Health Engineering, Electrical Division, Urkhla Jowai.
He also said that the Tourism department plan to construct centre hub at Thadlaskein at a total cost of Rs. 150 crore for promotion of the tourism sector in the areas.
Dhar said that only water supply is not enough for the people of West Jaintia Hills and thus the NPP led Government has envisioned many more developmental works in near future for the people of the district.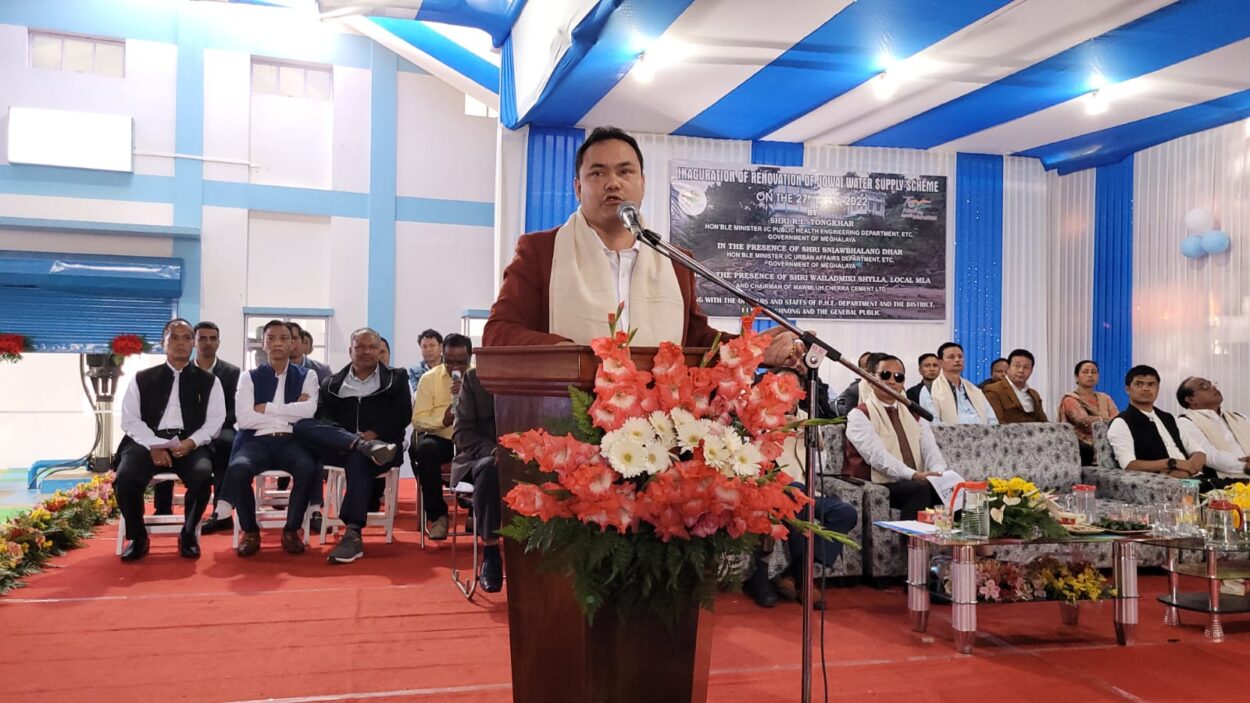 He informed that the Government has sanctioned Rs. 15 crores for resurfacing of the Jowai Bypass from Thadlaskein to Soomer and the beautification of Thadlaskein will start soon at the cost of Rs 35 crore and the Beautification of Jowai Town at Rs 12 Crore respectively.
The Urban Affairs Minister informed that Moodymmai Sohmynting Demthring road will be converted to state road at a total cost Rs. 42 crore and for Treiongriang Khliehrtyrshi Road at the cost of Rs.93 crore.