DC reviews registration of migrant labourers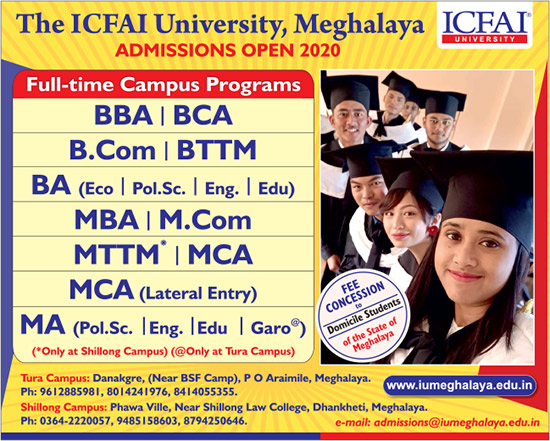 In order to review the status and progress of registration of migrant labourers who have returned to the district from different parts of the country due to lockdown on Covid-19, the District Level Monitoring Committee related to Skilling Development and Agriculture related programmes held a meeting today at DRDA Conference Hall, Tura.
While discussing during the meeting, the Deputy Commissioner, West Garo Hills Ram Singh mentioned that the Committee is entrusted to provide gainful employment opportunities to these section of people by engaging them in different field of works such as MGNREGA, MSRLS, NRLM and line departments in the district according to their skill. He also urged all the Block Development Officers and Incharge and Managers of MSRLS, NRLM, PDGKY and other line departments of the district to explore the possibilities for engage them according to the skill.
During the meeting, as informed by Satish Kadam, MGN Fellow, Tura many people have returned to the district during and post lockdown on Covid-19 however, the number of registration in the Help Desk at Employment Exchange Office, Tura is comparatively quite low and so far only 29 persons have registered and informed that a list of returnees have been prepared.

Meanwhile, the Labour Inspector, Tura J Hajong informed that a total of 470 migrant labourers have registered in the Labour Office, Tura with 388 numbers of unskilled labourers in the second phase. The breakup of this labourers comprises of 53 in Tourism and Hospitality Sector, 106 Drivers, 1 Agriculture labourer, 4 Automobile mechanic, 8 Beautician, 1 from Call Centre, 72 construction workers, 2 electrician, 31 factory workers, 23 from IT sectors, 7 masonry, 34 from Sales and Marketing and 10 security guards.