DC fighting for Examination Centre in Tura for the convenience of the unemployed youths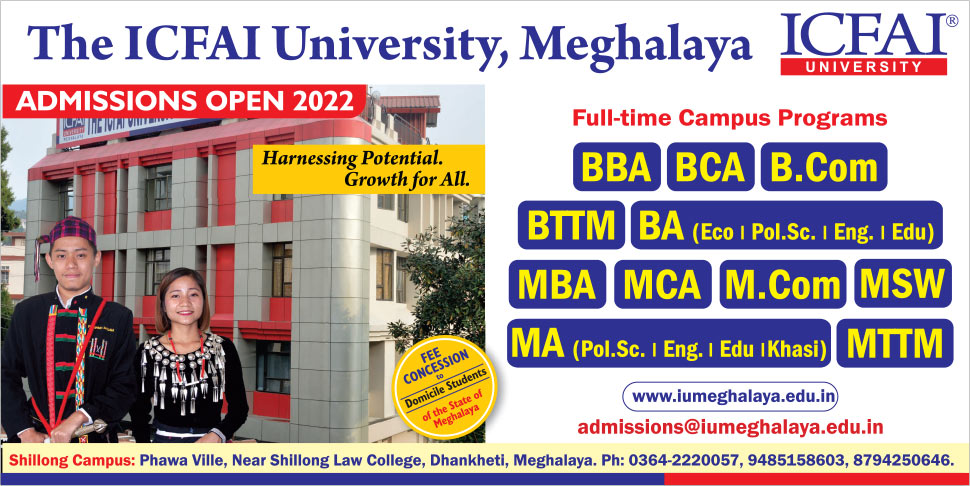 Voicing for the voiceless educated unemployed youths who are struggling for suitable employment in the Govt Sectors, West Garo Hills Deputy Commissioner Ram Singh IAS appealed to the Meghalaya Government to facilitate receiving of applications forms and examinations to be conducted by various departments for recruitment of State and Centre Govt in Tura for job seekers from Garo Hills region.
In a letter to the Secretary to the Meghalaya Personnel & A. R. (A) Department, Singh said that students and job aspirants of Garo Hills are facing problems in applying and appearing in various competitive exams like Engineering, Medical, Management conducted by NTA and Job recruitment of IBPS for Banking Service and other UPSC exams .
He further said that in some cases, though the students had applied for various examinations through online mode and receiving application in Tura, the centre for various examinations is notified only in Shillong which is far from Garo Hills and involves lots of expenses for accommodation and transportation.
He also said that as a result, students of Garo Hills region have expressed disappointment as it involve much expenses extra for foods and lodging for three to four days to participate a single examination as most of the students are from poor family background and financially unsound. Moreover, in some cases for single correction in application forms they have to travel to Shillong with extra expenses which can be done here in a single day.
The letter read that for instance, the recent advertisement for recruitment of ANM and GNM Written Examination to be conducted by Health & Family Welfare Department, Govt. of Meghalaya is scheduled to be held in Shillong in the month of December, 2021 and submission of forms is fixed at Shillong by 29th October, 2021.
It is worthy to be mentioned herewith that recently NEET exam conducted by NTA which was held on 12th September, 2021 in Shillong where most of the students from Garo Hills were not able to participate in the said exam due to natural disaster and those who attended faced lot of problems. If one centre were set up in Tura more students of Garo Hills region can participate in the said examination as there is available building infrastructure to hold such examinations.
The West Garo Hills Deputy Commissioner informed that he had written to the Personnel & A. R. (A) Department vide letter no. PA/GC.10/14/Pt.-VIl/253, dated Tura, 6 May, 2019 in connection with setting up of Examination Centre in Tura and also recently communicated letter vide No. PA/IT/MC/13/2007, dated 8th September, 2021 regarding availability of IT infrastructure at West Garo Hills i.e. Don Bosco College, Sampalgre, Tura and National Skill Training Institute for Women, Dakopgre, Tura including Industrial Training Institute, Araimile, Tura for conduct of Central and State examinations through online mode and more infrastructure will be available for offline exam.
Singh asserted it is pertinent to mention that petitions from local NGOs expressing their desire to setup a centre for conducting various examinations in Tura to be conducted by Central and State Government so as to give opportunity for students of Garo Hills Region where more students can participate in various examinations and minimize their expenditure into some extend and more convenient if exam centre and receiving of application forms including interview or viva voce could be held in Tura.
The Deputy Commissioner urged the Meghalaya Government to instruct all concerned heads of department of State Government for conducting examinations in Tura including receiving of physical applications forms through their subordinate offices or online mode and also setting up of centre for competitive examinations.
"We have available infrastructure in Tura town to conduct various examinations to be conducted by various departments for online and offline mode. Also kindly follow up on the communication regarding conducting Central Competition exams like NTA, SSC, Banking also here in Tura," he added.