DC allows opening of Phulbari market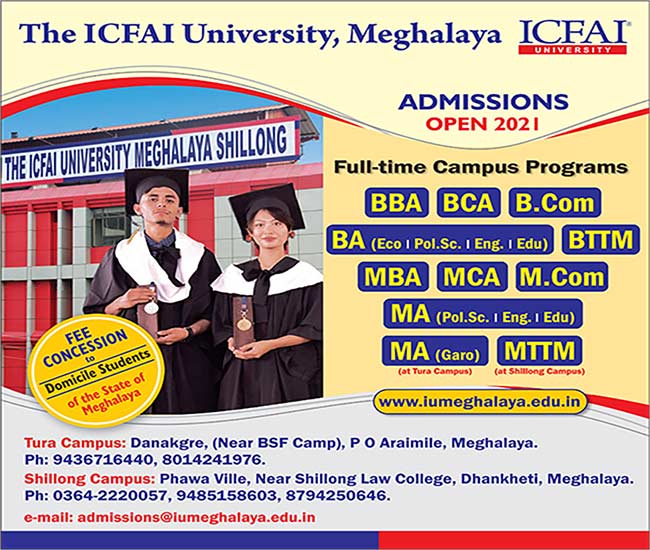 In view of the prevailing situation concerning the Covid-19, the West Garo Hills Deputy Commissioner  had issued a notification allowing the grocery shops, meat shops, fruits and vegetables shops and medicine stores at Phulbari Market to open from 8 a.m to 5 p.m during the containment period till 10 May and the Block Development Officer and the Executive Magistrate of Demdema C&RD Block will regulate the opening of the shops in the market.
According to the notification, the shopkeepers will be responsible for maintaining physical distance between the customers and avoid crowding, people should not shake hands, come in direct contact or hug each other in greeting, all customers must wear face-masks while purchasing things from the market besides practicing hand-hygiene and physical distancing and all the shop-keepers and vendors must wear the face-masks properly covering their nose, mouth and chin at all times.
The notification also said that the market committee must ensure that regular sanitization of the markets are carried out before and after business hours, cleaning of regularly touched parts like door handles and knobs, must ensure that customers bring their own bags and avoid the use plastic bags to minimize the chances of spread of virus as it lasts longer on smooth and non-porous surfaces in comparison with clothes, must encourage cashless transactions wherever feasible to minimize direct contact and to ensure that the customers spent minimal time at a shop as more exposure might lead to cross infections.
Further, the notification had authorized the Sub-Divisional Police Officer of Dadenggre Sub-Division to levy fines on shop owners and people who violate the Covid-19 protocols in the markets and the public places.