Construction of interstate roads connecting West Jainfia Hills & West Karbi Anglong worth Rs.40 crore laid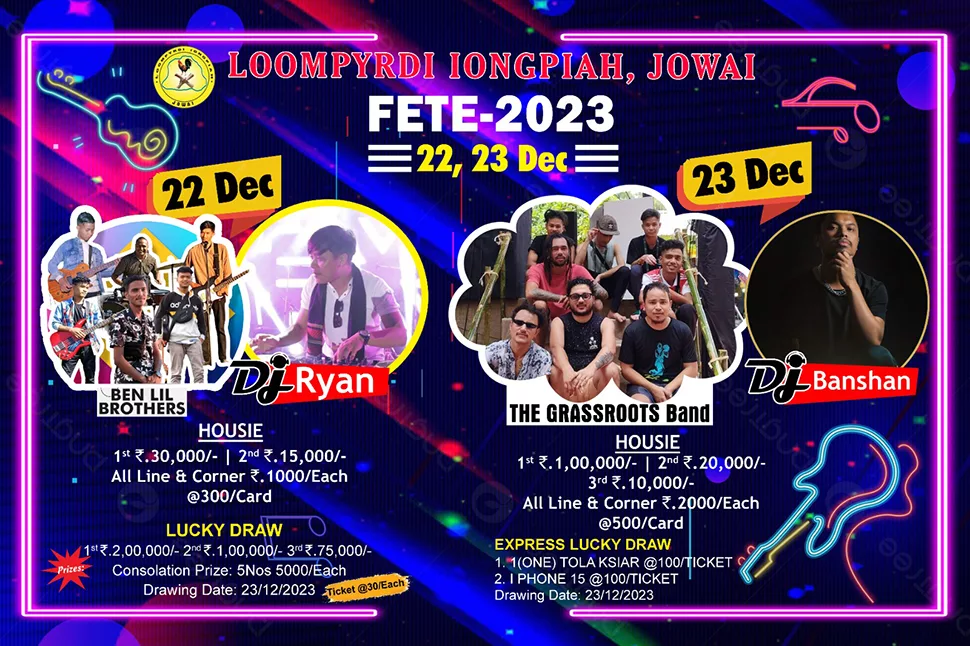 In order to strengthen the interstate road connectivity between West Jaintia Hills District in Meghalaya to West Karbi Anglong District in Assam, the Jowai-Nartiang-Kdiap-Khanduli (JNKK) Road of 59.95 Km will be constructed at a total cost of Rs. 40 crores and funded by NDB.
The construction of the road was laid by Chief Minister Conrad K Sangma at Madan Sari, Namdong on Monday.
The construction of roads will comprise of Bituminous Macadam(BM) SDBC, construction of CC drain cum footpath with V-Shape Drain, Retaining Wall and Breast wall.
The Jowai-Nartiang-Kdiap-Khanduli road was initially built by the Meghalaya PWD to connect Jowai with Khanduli.
The main objective behind was to facilitate the transportation of minerals and various valuable forest products from the reserves of Meghalaya to the other parts of the Country.
The road was black topped under improvement program. All the Major bridges of the road have been converted to RCC Bridges under various programmes of the state Govt.
The road will pass through Sabahmuswang, Umlarpang, Nongbah, Nartiang, Mynsngat, Namdong, Khanduli and all the way to Assam.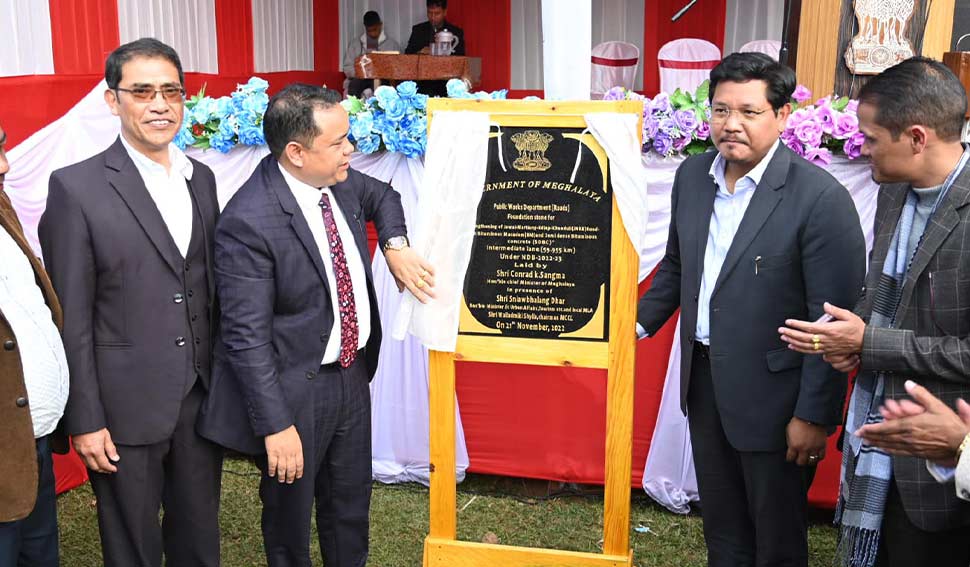 Due to heavy traffic volume plying daily through this, road, the road surface has been deteriorated with many pot-holes and undulations has occurred at many stretches. Also due to heavy rainfall many land slips and soil erosions has been encountered at many stretches where the soil condition is loose every year causing hardship to traffics and maintenance.
It will includes construction of Footpath with C.C Drain, V shape drains inside the villages wherever necessary and construction of Retaining walls and Breast walls besides BM & SDBC in order to reduce accident and also to facilitate cleanliness and hygienic living condition of the villagers and the road can serve more efficiently to the people if good surface condition can be maintained.
All the essential commodities including materials can be transported through this road. The cash crops like cardamom, Ginger, orange, handicrafts, packed agro-products and other goods etc. are also can be transported out of the state from this route. Majority of the people living in the area will be greatly benefitted in terms of transportation of organic agricultural, horticultural, diary produce and as well as it will boost the tourism in the area.