Coal miners, NGOs defy national lockdown by staging protest over coal issue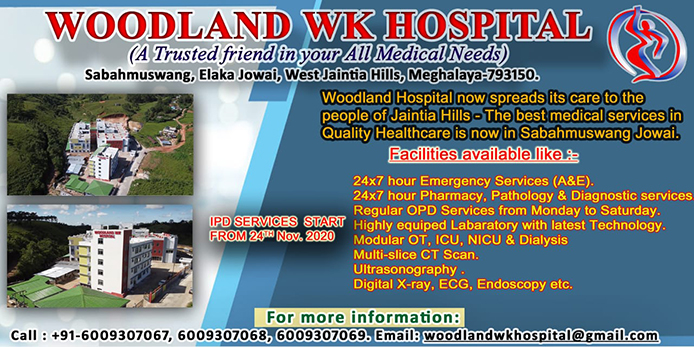 Members of coal associations backed by NGOs and traditional heads on Wednesday defied the national lockdown and took to the street to protest against the government's decision to allow import of coal from neighboring states including Assam.
Hundreds of people were seen breaking social distancing and violating the national lockdown imposed to contain the spread of COVID-19 as they staged a protest at Lad-Jalyiah in East Jaintia Hills District.
The protest was led by a conglomeration of several coal associations and NGOs which include Jaintia Amalgamated Redressal Forum (JARF), Synjuk Waheh Shnong East Jaintia Hills District, Jaintia Coal Miner Dealer Association (JCMDA), East Jaintia Coal Supplier Association (EJCSA), Meghalaya People Labour Union (MPLU), Jaintia HIils District Committee, Jaintia Students Movement (JSM) Central Body, East Jaintia National Council (EJNC), Hynniewtrep National Youth Front (HNYF), East Jaintia Zone, Hynniewtrep Achik National Movement (HANM), Khasi Students Union (KSU), East Jaintia Hills District, Jaintia Student Union (JSU), Jaintia Youth Federation (JYF), Southern Border Youth Welfare Association (SBYWA).
Also Read | Meghalaya Govt: Cement cos not permitted to buy local coal due to NGT ban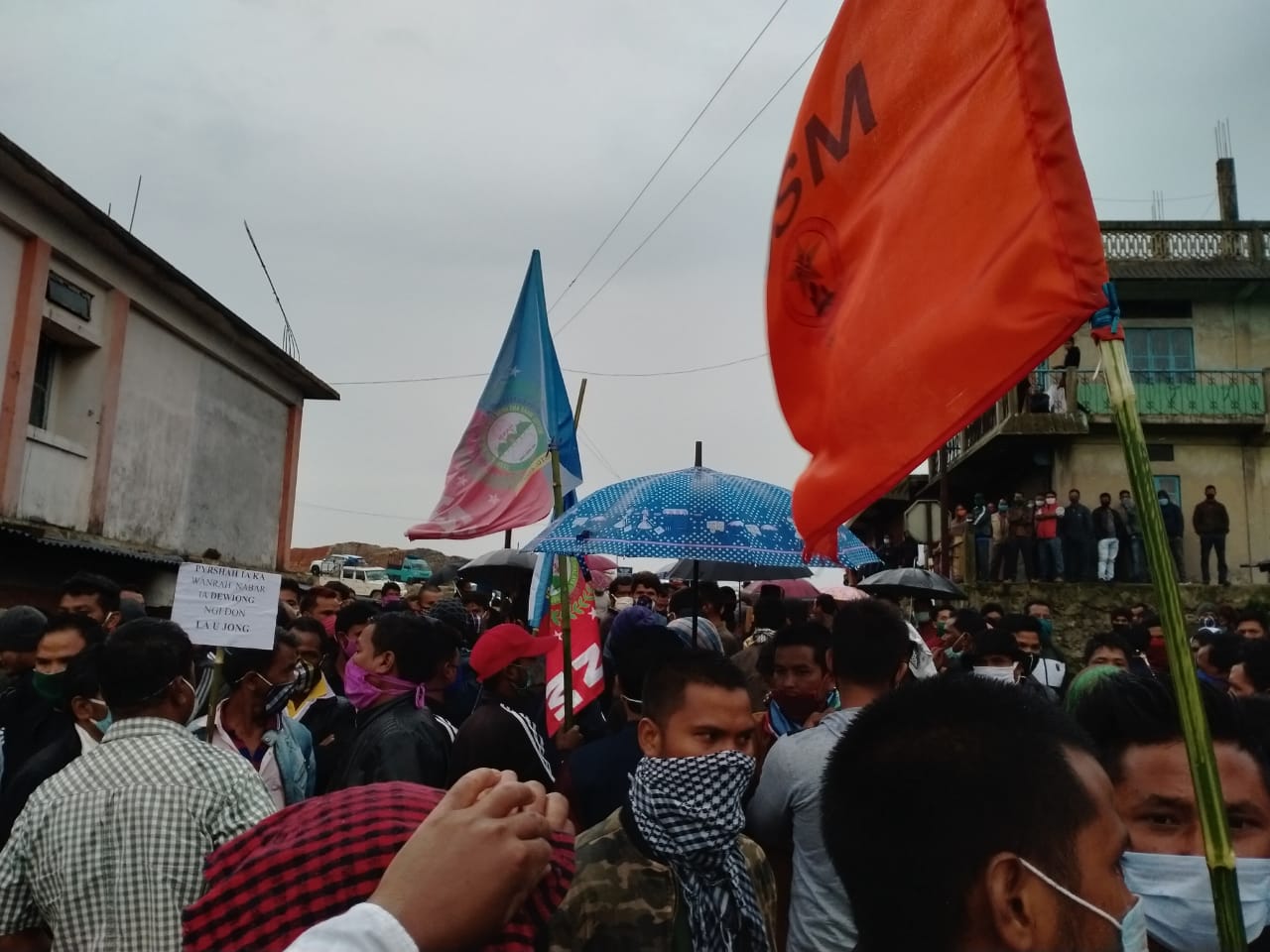 Earlier in a letter to the DGP, they had threatened to defy the lockdown if the state government fails to heed their demand to stop allowing transportation of coal from Assam and other states to cement plants in East Jaintia Hills District.
Also Read | Coal miners, NGOs threatens to defy national lockdown over coal transportation issue
The district deputy commissioner FM Dopth has urged the protesters to give four days' time as he assured to take up the matter with the state government.
Also Read | NPP led govt allowing transportation of coals from Red Zone
After the meeting with the DC, the coal associations and NGOs decided to agree with the request of the district administration to take steps to resolve the issue.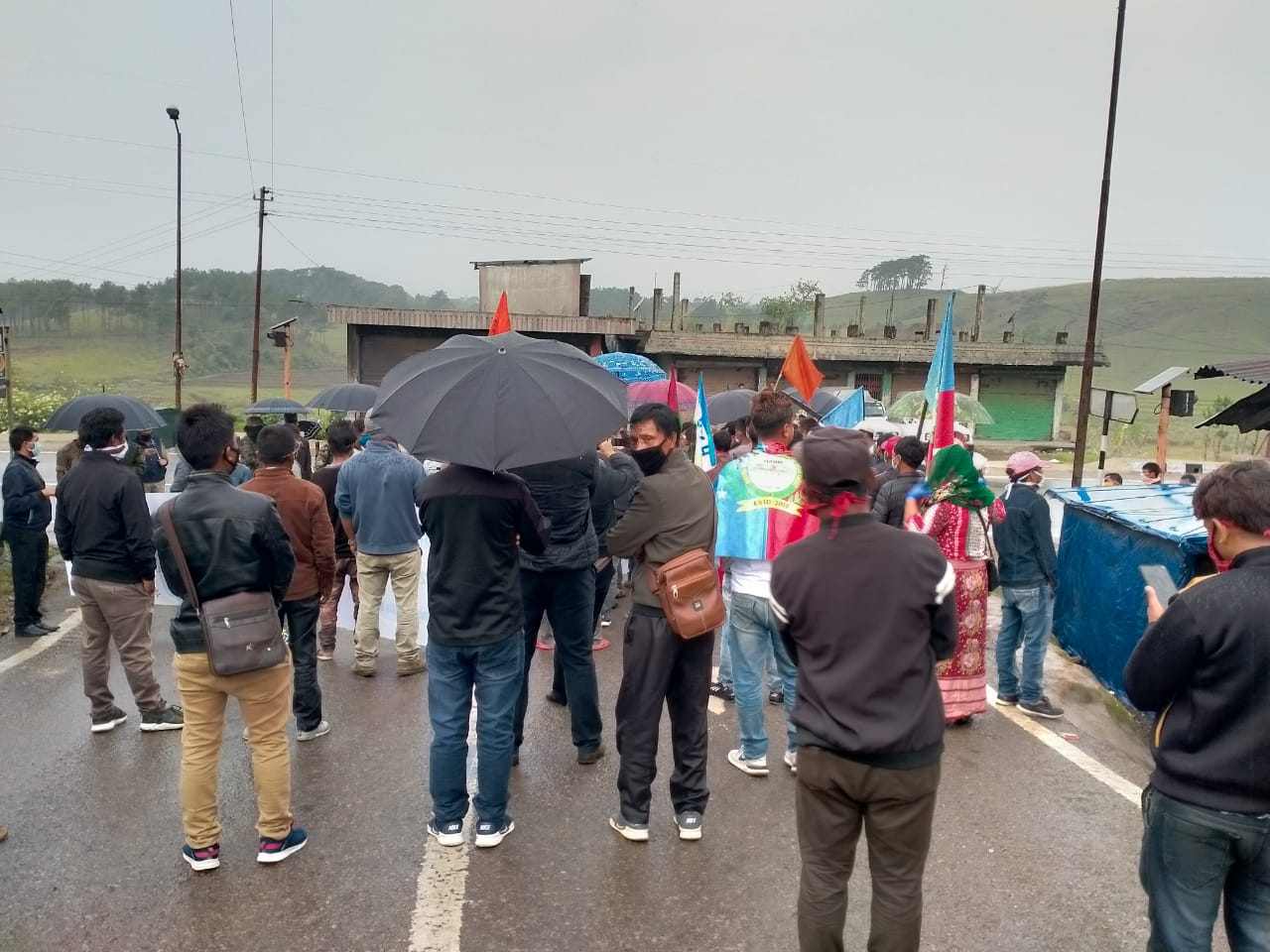 Also Read | NGT allows auctioning of 2lakhs metric tons coals
President of Synjuk Waheh Shnong Satly Ryngkhlem informed that they have also decided that if the government fails to address the issue, they will not cooperate with the authorities in fighting against the COVID-19 pandemic.