CM visits PA Sangma stadium at Tura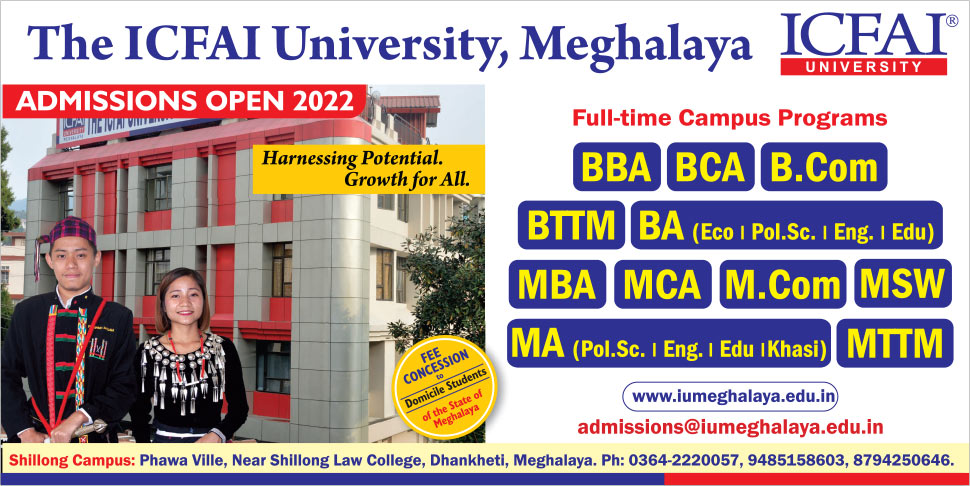 Chief Minister Conrad K Sangma on Wednesday reviewed the progress of P.A. Sangma Integrated Sports Complex at Tura. The stadium once completed, will have a 10,000 seating capacity with state of art facilities, gym, swimming pool, lounge, cafeteria.
Expressing his satisfaction with the progress of the work today Chief Minister said, "Very satisfied with the progress so far. I commend the team that is constantly monitoring the project. We are confident to meet the set target of completion by December 2021".
Chief Minister also informed that the stadium is a 'structural steel column' base structure which is the first of its kind in the North East. He further added that the stadium will be one of the best football stadiums not only in the North-East but the entire Eastern region. It may be mentioned that the project investment is Rs. 125 Crore and is partly funded by the Ministry of Minority Affairs, GoI.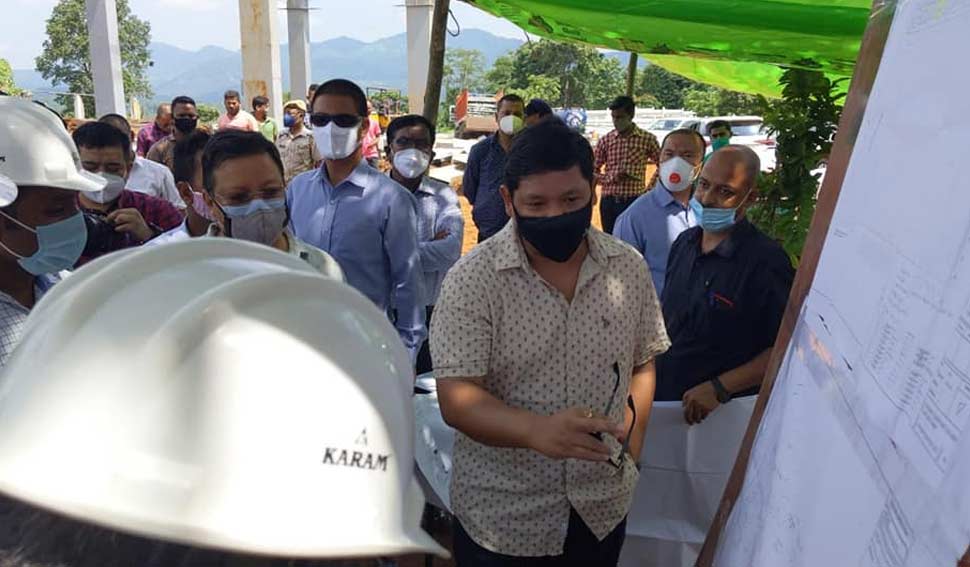 Inauguration of the Hatchery Unit of the Jakkindil Organisation Committee
The Chief Minister also visited Dachimagre village at Rongkhon, North Tura today to inaugurate the Hatchery Unit of the Jakkindil Organisation Committee, an organisation of eight Self Help Groups. The Chief Minister informed that through this Hatchery Unit the women-led SHG have not only provided means of livelihood for the members of the organisation but also have set an example for other women.
"We have come here today to provide the Organisation with the necessary technical, management and execution support to run the unit and expand it," the Chief Minister said. He also informed that the government under NRLM and other programmes have identified 30,000 SHGs which will be assisted by the government to a tune of 200 crores either by direct funding or through financial institutions. He urged the mothers and womenfolk to take benefit of schemes through their SHGs.
Inspection of the Tribal Research Institute
The Chief Minister inspected the ongoing construction work of the upcoming Tribal Research Institute at Chidekgre near Babadam. The project is funded by the Ministry of Tribal Affairs, Government of India to the tune of 41 Crores. The Chief Minister stated that TRI was a vision of his late father, former Lok Sabha Speaker, P. A. Sangma whose dream was to preserve the indigenous identity and heritage of the North-Eastern region. The iconic Tribal Research Institute plans to facilitate research on all North-East tribes and its culture. Once completed plans are being made to host the North-East Tribal Festival at the site.