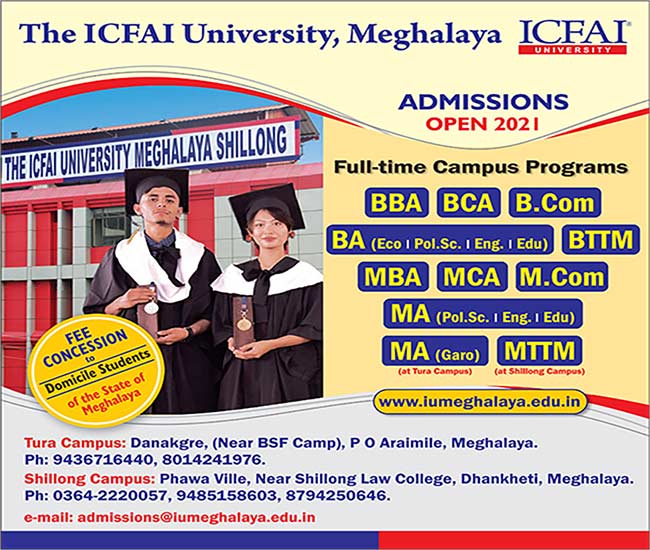 Since time immemorial, we the acolytes of the indigenous faith the Niamtre have propelled this CHAD SUKRA FESTIVAL a spring festival comprising of various activities from dance to Broadway and street parade. The CHAD SUKRA is a spring festival and in many cultures, spring has been celebrated in accordance with the rites and rituals revolving around its importance in food production. In simple language, Spring is associated with the sowing of crops. During this time of the year all plants, including cultivated ones, begin growth anew after the dormancy of winter, it is a universal practice that the Spring season gave birth to something new in a way that the Spring Weather isn't just a mood booster, it can actually change the way people think.
Spring is in the air, to new beginnings, new opportunities, new life and a new hope. As we embrace everything what spring has to offer….. come spring and the festive mood is all lined up…
Chad Sukra is a community festival celebrated every year by the Pnar people of JAINTIA HILLS  in Meghalaya. With the onset of winter and the arrival of spring the indigenous people embracing KA NIAMTRE religion is all set to prepare themselves for the sowing season. However it is the custom as practiced since time immemorial that tribute should be given to the mother earth KA BEI RYMAW as she is shielding us in her lap and feeds us for our survival as long as we are destined to live on the surface of the earth. Hence KA CHAD SUKRA is a festival of the Pnar people of Jaintia Hills in the easternmost part of the Meghalaya state, celebrating the spirit of joyfulness and fraternity amongst the people, before all arrangements are made for the sowing season. It is also a season where people express their inner love to the divine power for all his affection, his care , his blessings which he had  showered to humanity that the sweetness of life can always be savour and its beauty be enjoyed. It is an occasion where people express their gratitude to his glory that as the seasons rolled by the blessings of love continues on mankind, bringing a sparkle to life.
Literally, CHAD SUKRA means to dance with a joyful heart, with health and vitality. Farming and agriculture is the chief occupation of the people in the rural areas whereas in the urban side there are people who excel in all fields of life. Before the sowing season, the tradition was for all the people to get together and to celebrate life with dance and merriment. This implies a wakeup call sending waves and vibration to the other villages, towns and cities that they are now going to start the sowing activities in their respective fields. To pass this signal to the world a cultural program known locally as  KA LEHKE  was organised the night before on a Mulong Night where a Drama will be staged in which producers, ,directors and musicians along with young artists and likeminded individuals will get a platform for showcasing their talents in scriptwriting, directing, acting, singing and dancing not in any manner but in tune with the legacy of u  KHON YNNIAW WASA YNNIAW WASUNG YNNIAW TREP U YNNIAW SKUM meaning the sons and daughters of the seven huts as bequeathed to the present generation from the holy palms of U TREKIROT. The two words 'Chad 'and 'Sukra' symbolises a dance with peace and joy full heart with health and a vigour life Chad Sukra provides a platform for all classes of people young and old alike to exhibit their inner talents, simultaneously, reviving the cultural heritage, bequeathed to the present generation since time immemorial in the lines of cultural dance, cultural song a gateway for the flow of talents providing a mirror for the world to view from different angles. It is an occasion where we shed off our ill feelings, hatred, enmity and suffering, but replaced them with bondage of love, admiration a paradigm, proliferating, a message of love and oneness amongst the people.
A community festival, filled with peace and vitality. This is an Annual Festival of the Pnar people of Jaintia Hills. Symbolising Love and one-ness, this festival is a projection of our love to our Mother earth – "KA BEI RYMAW" before all agricultural activities are to be carried out in the lap of mother nature, our elders under the aegis of Seinraij Jowai a Socio – Cultural and religious organisation and the custodian of culture and tradition under the leadership of the President of Seinraij along with all the Officials and the Executive Members together with U DOLLOI the religious head and his councilors i.e., "KI WASAN" held a series of rites and rituals ceremony for paying rich tributes to our mother earth and to top it all Ka Chad Sukra is held where songs &dances through Lyrics, tunes were all set as a manifestation and rejuvenation of one's feelings which ultimately reflects the way of life of the people in this tribal belt of the country.
Chad Sukra is a time where life of people is designed to start afresh where people of all walks of life shapes up their professional life to a new start, a new beginning, signalling a better and prosperous year ahead, paving the way for a joy full life eradicating enmity.
It is a period which witness, thankfulness to U Tre-Kirot, our almighty for the blessings he had showered to each and every household and this is spectacled through 'Ka Chad Pliang' a plate dance a reflection of faithfulness and loyalty to the divine power – and open the minds of the people with good thoughts – a vanguard for a brighter future.
An occasion where good moral lessons and teachings be a message to the world, by showcasing different cultural dances – like ka Chad Rwa, Ka Chad Pynjaw, Ka Chad Kieh-ke, etc reflecting the uniqueness of the Pnar people and their identity clearly figured out.
Ka Chad Rwa performed by young girls and women of all age groups, blooming like colorful flowers in varying traditional attires, moving their hands & feet with broad smiles on the faces in synchronization with music – giving a message to all – that the sowing season is approaching.
Ka Chad Sukra also lends a platform to showcase cultural dance like 'Chad Kieh-ke' – Chad Pynjaw, etc which were again revived and given a facelift. Chad Pynjaw presence images of the Pnar people and their way of life in the olden days, went for their business purposes they used to go walking for long distances on occasions of market day in different parts of Jaintia Hills showing their qualities as hard working people. Tired and exhausted while journeying to their respective destinations, men and women, sing and dance, jeering at each other – in a cheerful way symbolizing acceptance of the hardship of life – the cheerful way.
It is also an occasion, where we express our secret love and admiration to our mother earth our environment, the basis of our survival on earth, the one that feeds the hungry mouths and shield all living beings on earth and helps maintain continuity of life, through prayers of thanks giving.
The festival however has earned its fame in recent years with the participation of other cultural troupes from within the State as well as from the other states of India. This allows for projection of the Festival at the regional as well as national level. Tourists both domestic and foreign ones flogged in annually from every corner of the world witnessing and experiencing this majestic cultural extravaganza. 
The Second day is marked by the congregation of the public at Myngkoi Pyrdi of Loompyrdi Iongpiah Jowai in which  diverse cultural dances by the 8 localities in Jowai – Panaliar, Dulong, Loompyrdi Iongpiah, Tpep-pale, Loomiongkjam, Chilliangraij, Loomkyrwiang, Umchangiar along with Sein Tylli Lang Ladthadlaboh, Seinraij Ummulong & Seinraij Shillong will be displayed. Men, Women, youths and children – dance with joy and enthusiasm. This is followed by a carnival procession called "KA MIH IAW" towards Iawmusiang, where everyone dance in unison in synchronisation with music, songs and dance.
As practiced every year the theme for the celebration of ka Chad Sukra this year is " A SYIEM MYNTDU TO KIT TO DA KAM KA HUKUM NADUH NACHWA" it signifies the status of the river Myntdu as one of the guardian angel of Jowai town
As Chad Sukra signals the arrival of spring, it also sends a strong message to the world that the sowing season is approaching and our farmers are all set to get started to their diverse agricultural activities. Chad Sukra also has parallel sync with the onset of Ka Behdeinkhlam as it coincides with "KA DIH SOO PEN" – one of the rituals perform to kick start the beginning of this majestic festival along with "KA CHAT THOH" –  marking the sowing season for the community.
Ka Chad Sukra is an expression of the uniqueness of culture of the Pnar people and their dignified life, enhancing the richness of their cultural heritage, in an Indian land, with immense diversity.