Camp for Persons with Disabilities held in Khliehriat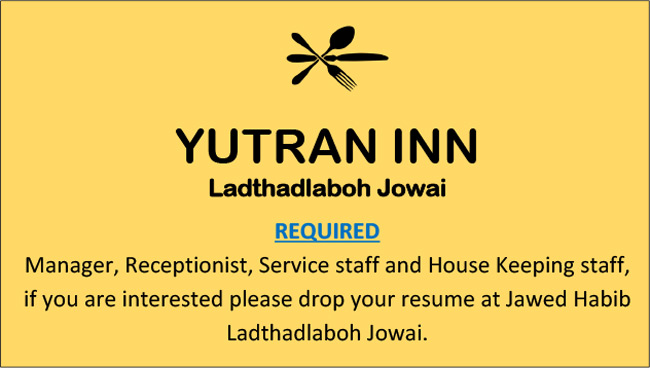 A Mega Mela Assessment Camp for Persons with Disabilities (PwDs) was organized on Wednesday at the Deputy Commissioners Office, East Jaintia Hills District, Khliehriat.
The camp aims to register PwDs to provide necessary support, services and schemes for Persons with Disabilities provided by the government.
The camp was organized by the District Disability Rehabilitation Centre, Jowai in collaboration with the office of the Deputy Commissioner, East Jaintia Hills District, Khliehriat and the office of the District Social Welfare Officer, East Jaintia Hills District.
At the camp, 243 numbers of PwDs registered themselves. 94 PwDs received the Unique Disability ID (UDID card)/Disability Certificate. 21 PwDs enrolled themselves for the CM scheme while Five PwDs received the Covid-19 vaccine and 39 PwDs enrolled themselves for Aadhaar Card.
Addressing the gathering as the chief guest, Finelyness Bareh, MDC, Khliehriat- Rymbai Constituency emphasized on the need for every citizen of the District to get vaccinated against Covid-19 and he call upon the people to raise awareness on the importance of COVID-19 Vaccination and to encourage others to come forward for vaccination to reduce the risk of getting infected and spreading the virus.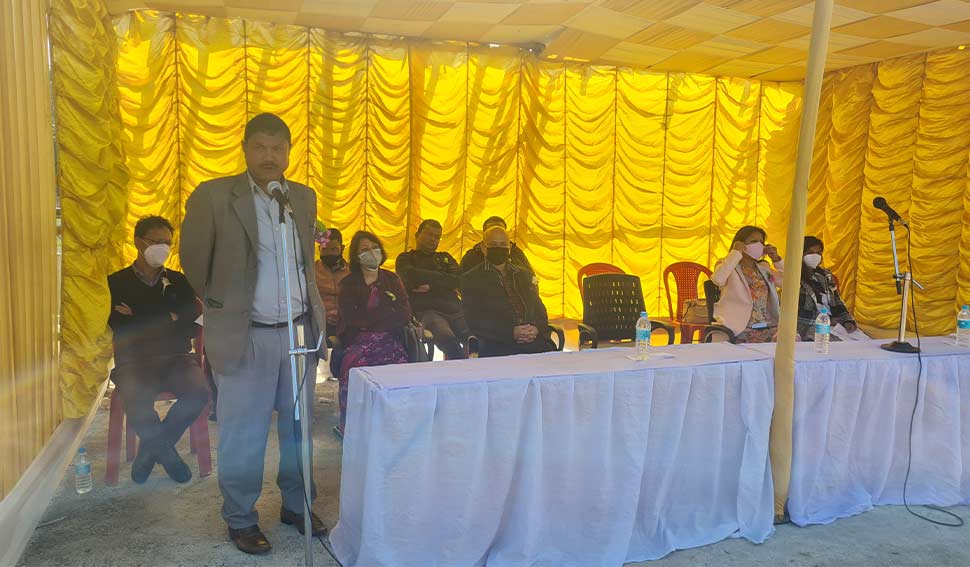 Additional Deputy Commissioner, SS Syiemlieh, MCS, spoke on the importance of AADHAAR enrollment and urged the families of PwDs to enroll themselves and their children who have attained the age of 5 and above so that as beneficiaries they can avail the various welfare schemes from the Government departments.
Speaking on the possibility of a third COVID wave, the Additional Deputy Commissioner said that the vaccination is an effective weapon in the fight against the COVID- 19 virus and he requested the gathering to take the opportunity of benefitting from the vaccination drive carried out by the health department and get vaccinated so as to prevent severe illness and hospitalization that can arise from COVID- 19 infection.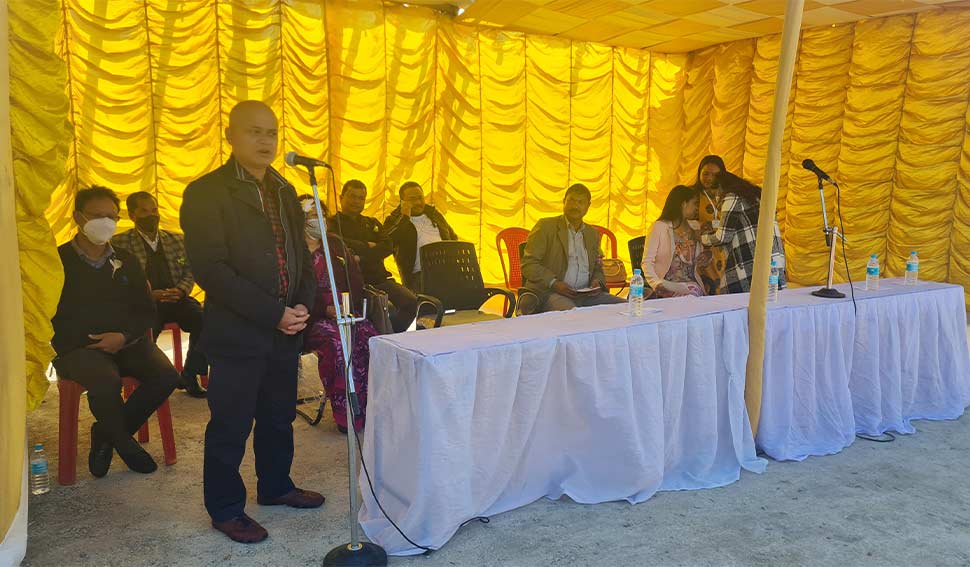 Earlier, Dr P Pyrtuh, District Nodal Officer, DRC, Ialong Civil Hospital, Jowai in his introductory speech said that the mega camp is organized for disability assessment, issuance of Disability Certificate, Aadhaar Card enrollment and Covid-19 vaccination. He also informed that the PWD Act 2016 of India has identified 21 types of disability and according to the guidelines of the Act, a person having a disability of 40% and above will be eligible for issuance of Unique Disability ID (UDID card)/Disability Certificate. He also elaborated on the procedures and documents required for obtaining the Disability Certificate.