BJP MLA hits out at health dept, terms health minister visit to containment areas a 'publicity stunt'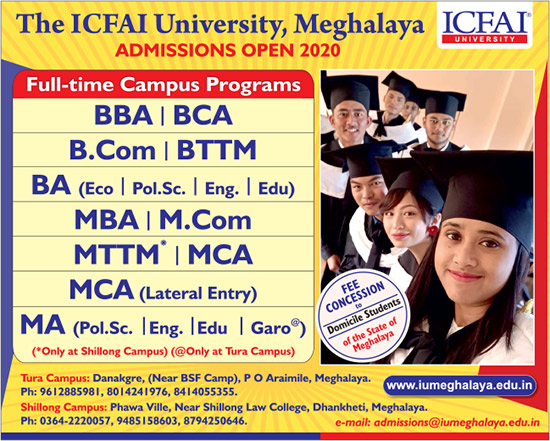 BJP legislator from South Shillong, Sanbor Shullai on Saturday slammed the health department headed by his party colleague, for its failure to deal with the prevailing situation arising due to the COVID-19 pandemic in the state capital.
"The health department is only good at giving lip service but the ground reality is otherwise," Shullai told reporters after observing many lapses in the containment areas under his constituency.
Shullai said he along with the affected dorbar shnong from the area would take up the problems faced by the residents in these areas declared as 'containment' with the government on Monday next week, for its immediate intervention.
Asked, the MLA said the health department seems to be taking things very lightly by delaying the testing of people in the containment areas.
"They should have taken the dorbar shnong on board and deployed a full team of health workers to conduct the testing on residents but unfortunately nothing has been done," he rued.
Shullai also chose not to spare his party colleague and health minister Alexander Laloo Hek and said that he is completely disappointed with the present policy adopted by the health department.
"The minister and his health officials were only seen busy visiting the containment areas in the various parts of the city just to be in the headlines of the daily news. However, what is the point of just visiting these areas when nothing is being done to ease the problems of the people," he said.
According to him, there is a lot of fear among the residents due to detection of positive cases in the areas declared as containment.
The MLA however refused to comment on whether he would further push to get a cabinet berth. "I cannot comment on that as it would depend on the leadership of the party but my only concern is the policy of this department at a time of crisis like this," he said.
To a query, Shullai said that the lapses on the part of the health department is there for everyone to see as he pointed out to the recent delay in testing the contacts of the elderly woman from Mawbah area, who passed away recently at NEIGRIHMS.
"It took the department to test the people after a week following the intervention of the dorbar shnong. This totally reflects the irresponsible attitude of the authorities concerned. How can you expect a suspected case to walk on foot to a quarantine centre instead of you sending your team to pick them," he said.