Bethany Society storms into the Semi-Finals: 3rd North East Blind Football Tournament

SHILLONG: Bethany Society managed to win 1-0 in a hard fought battle against Mizoram Blind Society and the winning goal scored by Hilter Khongphai on Friday at Shillong Public School.
In their second match they won 6-0 against Mont Fort School Guwahati with five goals from Gabriel Nongrum and one goal from Hilter Khongphai. With these wins Bethany Society are through to the Semi-Final and will take on FABB Kolkata.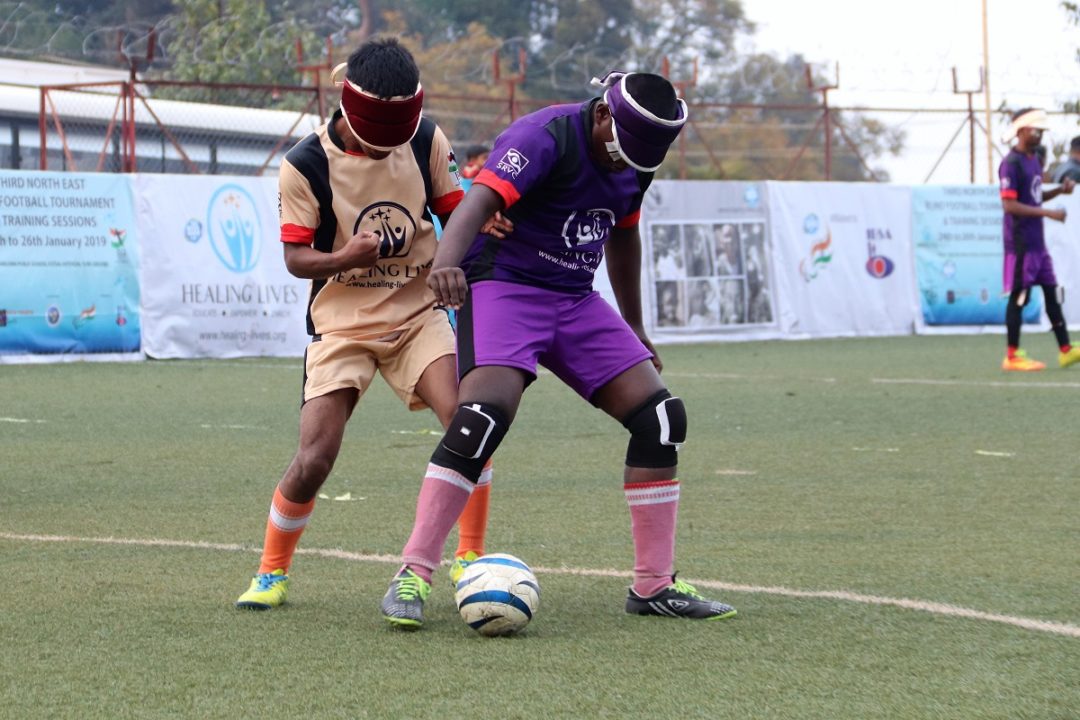 In other matches, Garo National Blind Club drew 0-0 against Siliguri Blind School. NESBFC beats FABB 1-0 and then defeated the Siliguri team 3-0.Moran Blind School defeated Newbies United 4-0 and FABB defeated Handicapped Association of Manipur 1-0 to qualify for the last four.
Tomorrow at 9:00 AM, North East Shower Blind Football Club (NESBFC) of Arunachal Pradesh will take on Moran Blind School of Assam, followed by Bethany Society versus FABB Kolkata at 10:30 AM. The final will then follow at 1:00 PM; East Khasi Hills Deputy Commissioner Matsiewdor War Nongbri, Superintendent of Police CID R Muthu and Meghalaya Football Association CEO Arki Nongrum will be present on the final day.