Behdieñkhlam Tuber: Seeking Divine Healing for COVID's Pandemic through prayers and dance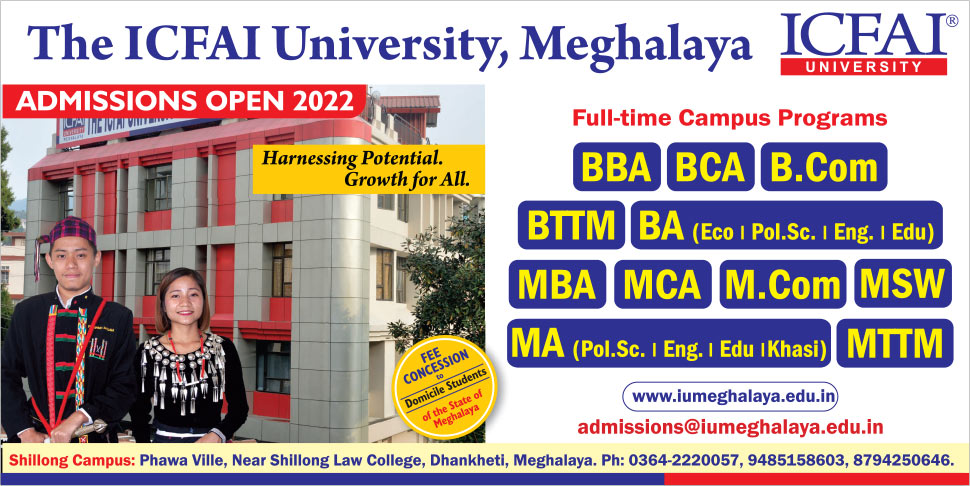 The three night and four days annual traditional Behdieñkhlam festival of the raid Tuber came to a close on Monday at the biar which is located at Tuberkmaishnong village, East Jaintia Hills District.
The Pnars believe that coronavirus is also a plague. 'Beh' means drive, 'Dien' means stick and 'Khlam' means plague; Behdeinkhlam means to drive away plague with sticks.
Meghalaya Revenue Minister Kyrmen Shylla, Deputy Commissioner, East Jaintia Hills District E Kharmalki leaders of Seinraij Tuber R Harvis Phawa, Jolby Sana, Dolloi Elaka Jowai Puramon Kynjing and others were present in the occasion.
Tuber Behdieñkhlam is one of the biggest Behdieñkhlam festival organised by the people who still follow traditional religion in Jaintia hills.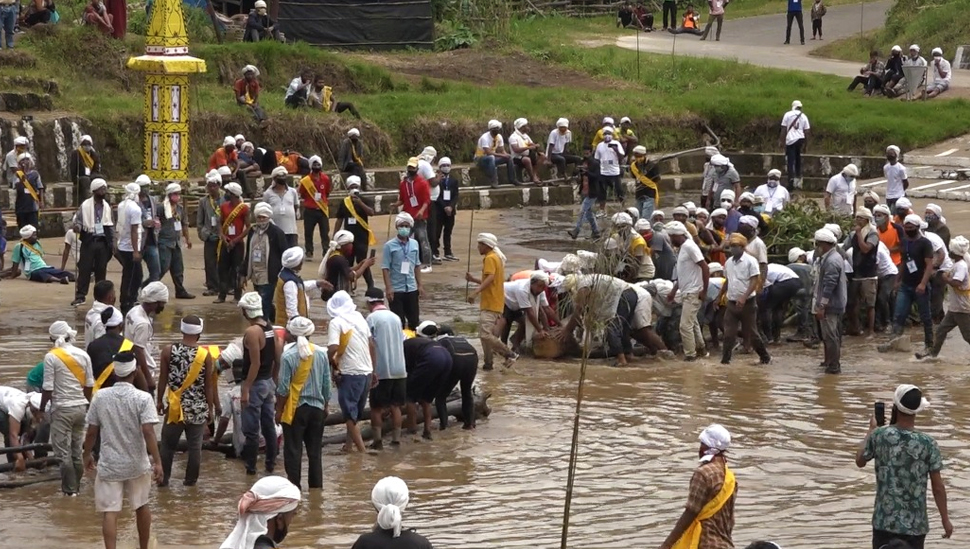 The followers of the Niamtre religion completed all the rituals as usual as well as following the SOPs of the government in connection with the COVID-19 pandemic. To maintain the protocol limited guest were invited and even the residents near the place where the festival was concluded remained in door.
Addressing the gathering, Kyrmen Shylla appealed to all faithful who are eligible to get themselves vaccinated even as he asserted the importance of self-regulation to prevent spread of the COVID-19.
The celebration continued with the display of 27 rongs or (Rots) made by the faithful were brought in place of more than sixty rongs that the followers use to bring from different parts of East and West Jaintia Hills district.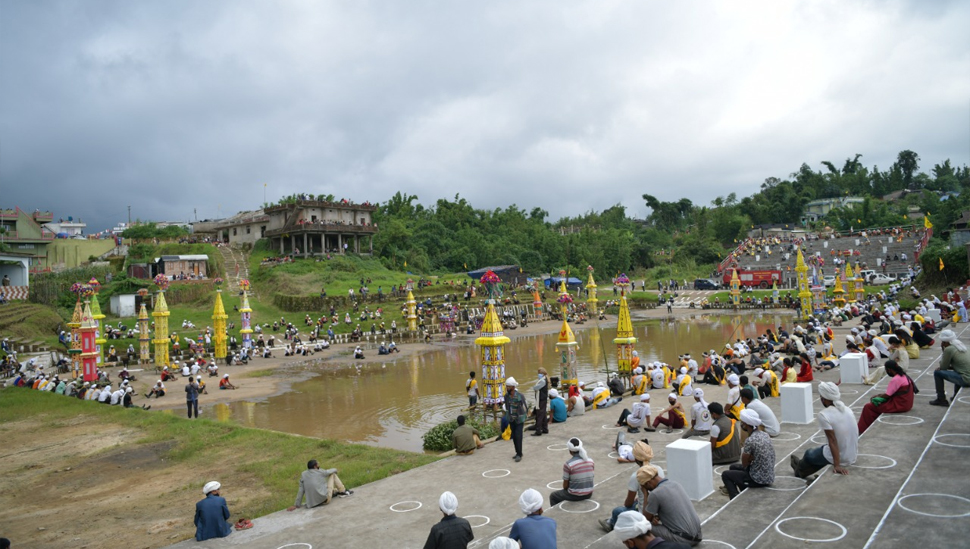 Only the priest, the Langdoh other traditional head which include the Wasan allowed to participate in the sacred pool.
The festival was concluded after all the rites and rituals were completed by the priest Langdoh of the raid Tuber. The Behdieñkhlam festival this year concluded seeking divine healing for COVID's pandemic through prayers and dance.