Behdienkhlam to be observe with hope to free world from COVID-19
The age old religious festival with the faith and belief of chasing plague will be observe this year with all ritual ceremony with the hope to sweep away the ongoing COVID-19 pandemic.
Behdienkhlam as it is named by the Niamtre faithfull will not be cancelled but toned down, Behdienkhlam Festival without audience, spectators and tourist, informed Sein Raij President OR Shallam in a press briefing in Jowai on Friday.
Dolloi Elaka Jowai Puramon Kynjing, General Secretary Seinraij Jowai Arwot Sumer and Wyraiki Kharbuki were also present during the briefing.
They appealed to all the faithful and citizens to co-operate with Seinraij.
"The Govt has give us a clearance to commemorate Behdienkhlam from 5th to 8th July," said Shallam.
The Under Secretary, Home (Political) Department has granted permission to Seinraij Jowai, but with strict adherence to the procedure laid down and maintain social distance, said the approval order for one of the main festival of the State.
"This year Behdienkhlam is very special and we believe after the festival the world will be free from covid-19 as Behdienkhlam means to drive away plague which refer to various kinds of diseases, bad fortune, famine and evil spirits," said Shallam.
He also informed that Seinraij decide to waive rental fees to all traders include vendors for the month of June in view of lockdown to contain the spread of covid-19, which adversely affected the livelihood of the people.
The Dolloi of Jowai Elaka Puramon Kynjing informed that the ritual have started since March last but however due to the prevailing pandemic they have to follow protocol and norms of the Government.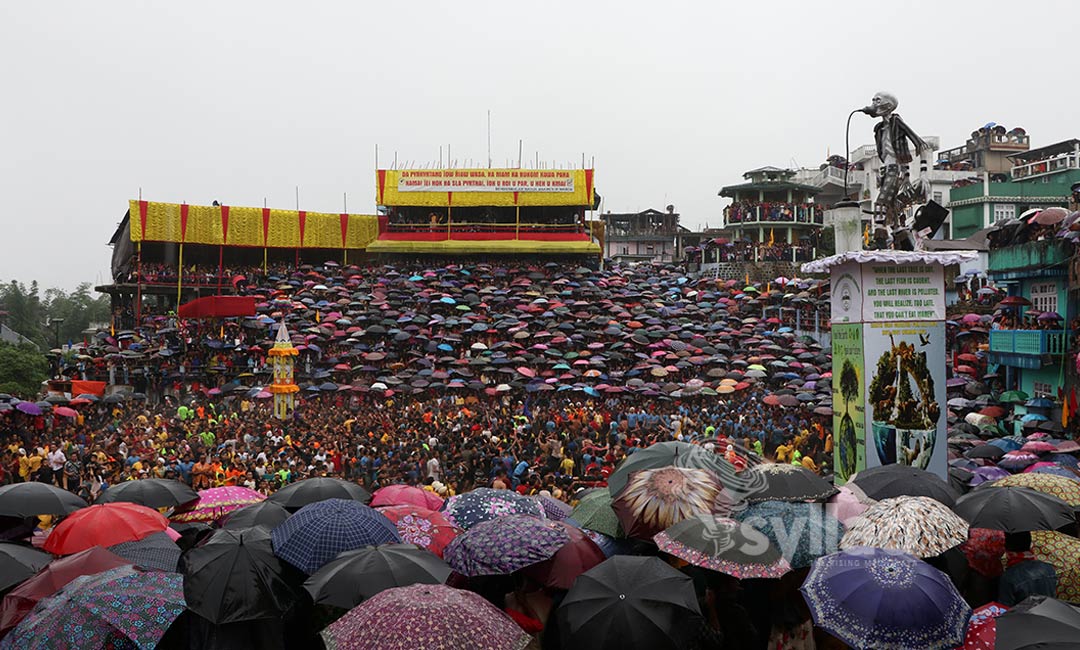 He urged the faithful and public to comply with govt order to contain the spread of COVID-19.
"We as human being we have strong faith in God our creator and we plead to Him in this Behdienkhlam through our rituals to free the world from COVID-19," said Kynjing.