BD Mishra sworn in as Meghalaya Governor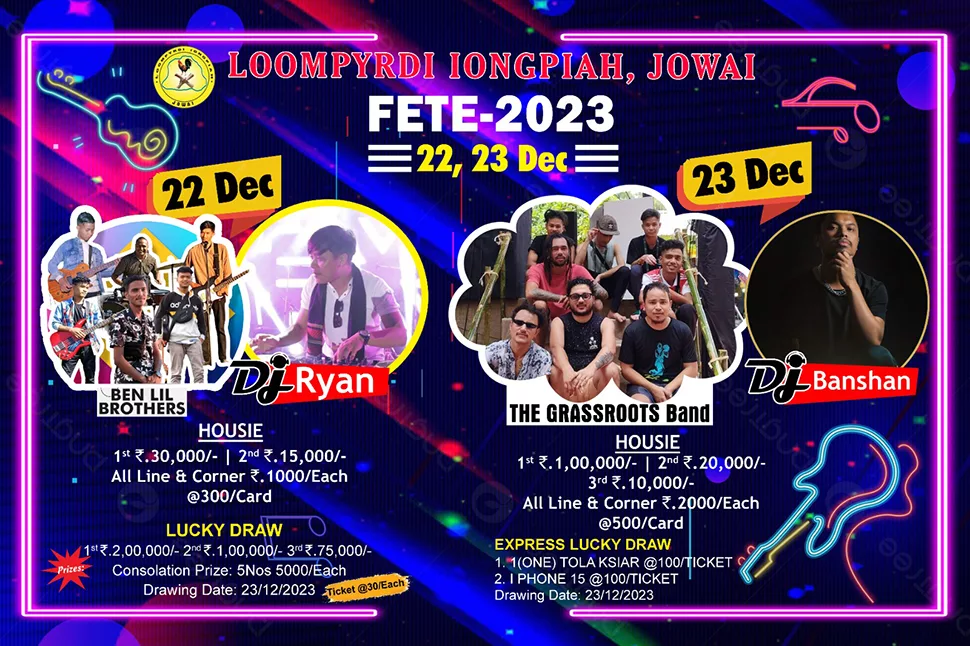 Brigadier (Dr) BD Mishra, Governor of Arunachal Pradesh taking charge as the Governor of Meghalaya at the Swearing-In Ceremony held at Durbar Hall, Raj Bhavan, Shillong on Tuesday.
He was administered the oath of office and secrecy by Judge of the Meghalaya High Court, HS Thangkhiew at a ceremony held at the Raj Bhavan.
The swearing in ceremony was attended by Assembly Speaker Metbah Lyngdoh, cabinet ministers – Banteidor Lyngdoh, Hamletson Dohling, Lahkmen Rymbui, MLAs – Saleng A Sangma, Pyniaid Sing Syiem, Chief Secretary DP Wahlang, DGP Dr LR Bishnoi and others
A press communiqué issued by the Rashtrapati Bhavan stated, "The President of India has been pleased to appoint Brig. (Dr.) B.D. Mishra (Retd.), Governor of Arunachal Pradesh to discharge the functions of the Governor of Meghalaya, in addition to his own duties from the date he assumes charge of the office of the Governor of Meghalaya, until regular arrangements are made."
Dr BD Mishra retired from the Indian Army on July 31, 1995 as Brigadier, after an illustrious career in the Forces, beginning as a permanent regular infantry officer, on December 17, 1961. He was born on July 20, 1939.
Dr. Mishra was the Commander of NSG (Black Cat Commandos) Counter Hijack Task Force that assaulted the hijacked aircraft of Indian Airlines and successfully executed the rescue operation, at Raja Sansi Airfield, Amritsar, on April 24, 1993. All 124 travellers and crew members were rescued in the operation, after eliminating the hijackers, without any casualty or damage. Dr. Mishra received the Prime Minister's appreciation for his role in ending this hijack crisis.