Adhoc teachers decide to wait for Cabinet decision on salary enhancement

Chief Minister Conrad K Sangma on Thursday assured that the government will soon take a final call on enhancing the salary of the adhoc teachers in the state.
Chief Minister Conrad K Sangma told reporters that the file related to the proposed enhancement of the adhoc grants is being processed.
"I have not received the file yet and it should be coming to me soon. Once it comes, we should be putting it up in the next cabinet for discussion to start and we will see how we move forward," Sangma said after a meeting with the delegation of the FASTOM.
He added, "The impact will be into hundreds of crores and once that happened it is an annual affair and if were to go ahead with that kind of decision then there are only two ways ahead of us – one is to cut the budget from the other departments, divert the funds from somewhere else and put it into this because there is only one pool and the second is how to raise more revenue. Therefore, all these things have to be discussed in detail in the cabinet before it takes a final call on this."
Earlier, as the leaders of the FASTOM were invited by the government for talks, hundreds of adhoc teachers armed with placards gathered near the secretariat amid tight security.
At least three rounds of meetings were held with the delegation.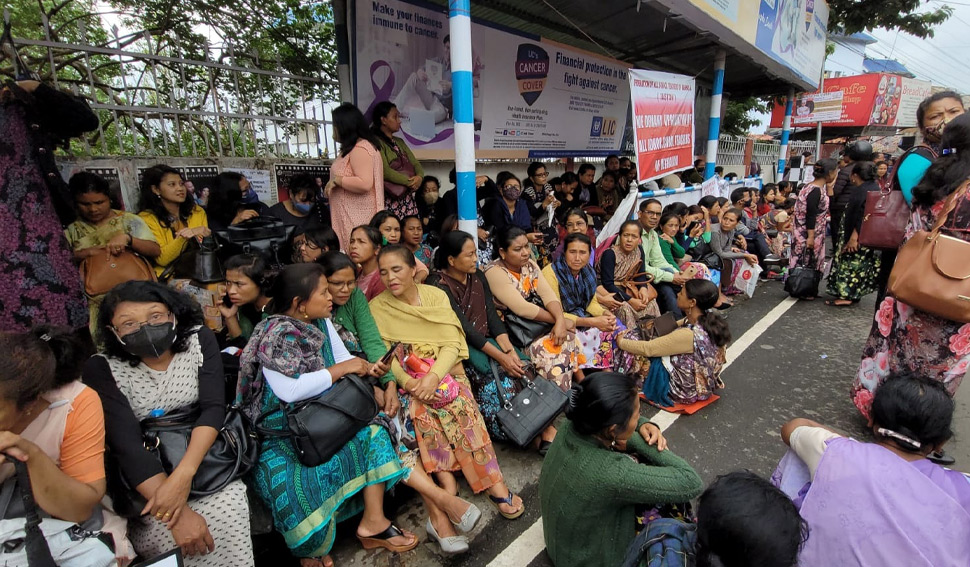 FASTOM spokesperson Mayborn Lyngdoh told reporters that the delegation is fully satisfied with the outcome of the meeting held with the chief minister and the top officials of the government.
"We are quite happy with the (outcome of the) meeting and the discussion that we had today. The chief minister has assured that the government will need to convene three cabinet meetings to take a final call on the issue of enhancing the salary of the adhoc teachers," he said.
Stating that the government is expected to complete the entire exercise within a month's time, the spokesperson said, "We took his (CM) words and we will wait for the three cabinet meetings to be held for the ministers of the government to take a collective decision on the matter."