Aadhaar linking with Electoral Roll launched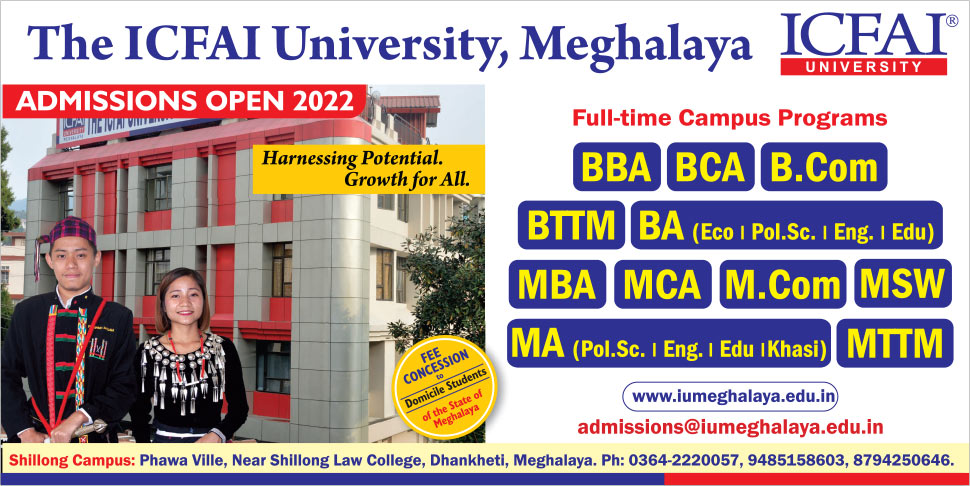 Collection of Aadhaar data from electors of West Jaintia Hills District on voluntary basis for linking and authentication of electoral rolls was launched on Monday in the conference room DC's office, Jowai by incharged Deputy Commissioner PK Boro in the presence of Additional Deputy Commissioner (Election) DD Syngai, Additional Deputy Commissioner M A Challam, Extra Assistant Commissioner W.K Kharbuli.  
PK Boro, said the Election Commission of India has adopted this policy to avoid error in the electoral rolls and to conduct polling in a free and fair manner.
He mentioned that the Aadhar enrollment in the District is still very poor with only 60 % ,the State Government of Meghalaya and UDAI have decided 100 days camp mode of Aadhaar enrollment. 'With the strategy of Aadhar linking with EPIC, the number of Aadhar enrollment is expected to increase, added PK Boro. He also called for cooperation from various volunteer groups and organizations.
DD Syngai in her introductory speech highlighted the objectives of the programme and informed that the linking of Aadhaar is being done according to the instruction received from the Election Commission of India. The collection, linking of the Aadhar with the electoral roll is voluntary and secrecy and privacy of the Elector will be maintained, informed DD Syngai. She requested all those already enrolled in the electoral roll to submit their Aadhaar number on or before 31st March, 2023 so that it can be linked with their EPIC for the purpose of authentication in the electoral roll.
She further informed that the same has already begun in all polling stations and seeks cooperation from all.  
President Synjuk ki Waheh Shnong Jowai Urban Alan Niangti, representatives of the political parties, officers and staff of Election Branch were also present.