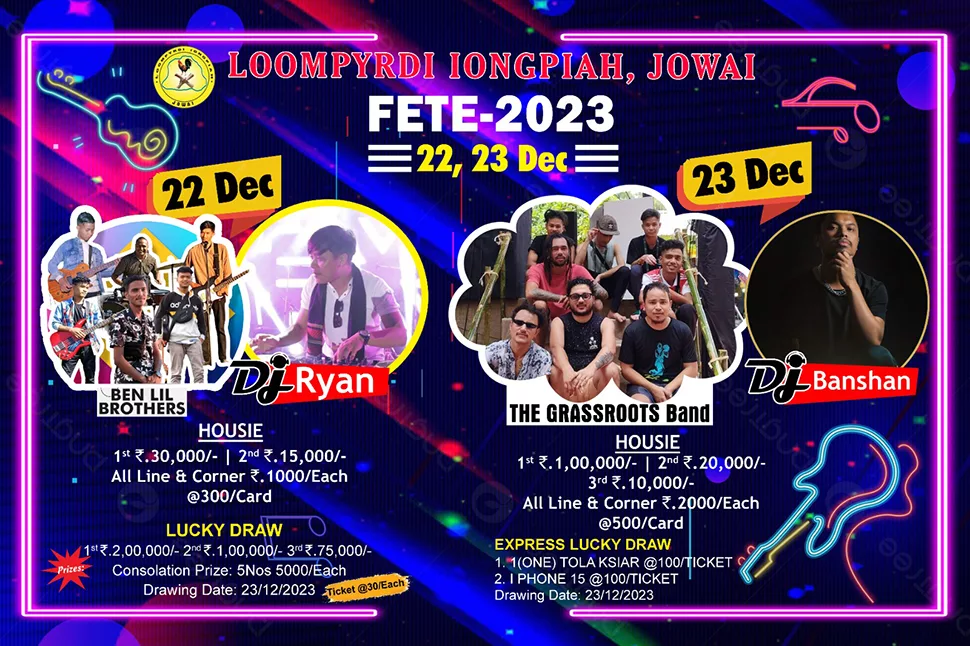 NH-6, a single life-line means of transportation between Shillong- Jowai- Khliehriat and then to Malidor while entering Assam which is indeed a pivotal artery connecting the region to development and growth while easing and aiding the domain nearer to health, education, business as well as trade and commerce with the state's capital as well as the other neighboring states.
Amusingly, with Meghalaya celebrating its 50th year of statehood and the nation at its 75th year, the physical state of the NH-6 along the stretch of Shillong- Jowai- Malidor seems to prematurely aged, torn and worn out completely without any attention or heeded taken by the government either at the state level or the central level of which the public and the commuters plying this very stretch of road on a daily basis unanticipated became victims of awful and dreadful road travelling consequences.
The ongoing condition of the NH-6 has turned into woes and sorrows for the people particularly the residents of the Jaintia hills region of whom this very highway becoming a part and parcel of their livelihood besides other basic necessities. With utmost masses of gaping potholes, severed and irregular road surface staining with fumes and dust exposing the travelers to undesired health hazards besides relentless and ceaseless traffic snarl and jams due to endless vehicular breakdown that has massively affect the general public to the extreme causing anxiety and agony and further at many times leading to loss of movable property.
The hue and cry of the public is at all times cost nominal to the government, the bitterness and resentment so caused means nothing to the authority. Even at this 21st century, the public money which basically meant for developing good roads and highways to the people of the state rotate into a gamble fortune for those in powers leaving the public with nothing but chaos and dilemma.
In a country like India in which Democracy is the system of governance, the public is the ultimate force of forming or breaking the government, the year 2023 is indeed the crucial year for the people of Meghalaya as the state is all set for the general Assembly election. The present MDA Government has proven failure and frustration serving the public with nothing more than complication and issues However, the big question is, Are we the people ready to bring a new change in the system of governance? Or Are we to become as items or object for Politician with money to easily buy and use? The answer is in everyone's sleeve. Like the great saying that quote "There is no power for change greater than a community discovering what it cares about."
I am a firm believer of a principle that says "Alone, we can do so little; together, we can do so much" and therefore in concluding, let us be the change we want to see as we move forward to govern ourselves because the truth is 'the change started with each one of us'