A doctor among 20 new COVID-19 cases reported in Meghalaya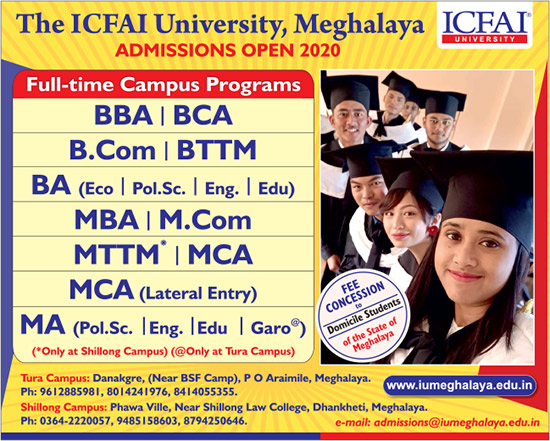 Twenty more persons including health professionals have been tested positive for coronavirus on Friday taking the total active cases in the state to 603.
Director of Health Services (MI) Dr Aman War said the 19 of 20 new cases are in East Khasi Hills and they include 12 armed forces personnel, 6 civilians and 1 BSF jawan – and one in South Garo Hills.
"With this, the state now has a total of 603 active cases," he said.
Asked, Dr War said the health professionals who have contracted the infection includes a doctor from Bethany hospital, a staff in Reid Chest TB hospital and a staff of NEIGRIHMS.
He said the positive cases also include two persons admitted with severe acute respiratory infections (SARI) in Bethany hospital.
COVID-19 cases in Shillong, the district headquarters of East Khasi Hills as well as state capital has also increased to 506 which include 253 BSF troopers, 207 civilians and 46 armed forces personnel.
Dr War further informed that five more patients which include 2 BSF and 2 civilians in East Khasi Hills and 1 civilian in Ri Bhoi has recovered from the infection, taking the total recoveries to 215.
In other districts, he said there are 43 active cases in Ri Bhoi, 15 East Jaintia Hills, 15 West Garo Hills, 14 West Jaintia Hills, 4 South West Garo Hills, 4 West Khasi Hills and 2 South Garo Hills.
As of Friday, a total of 36,859 were sent for testing of which 35,569 were found to be negative while test results of 467 are awaited. "The number entrants from outside the state are 24,198 till date," he said.