3 Meghalaya entrepreneurs emerge winners at NERES Summit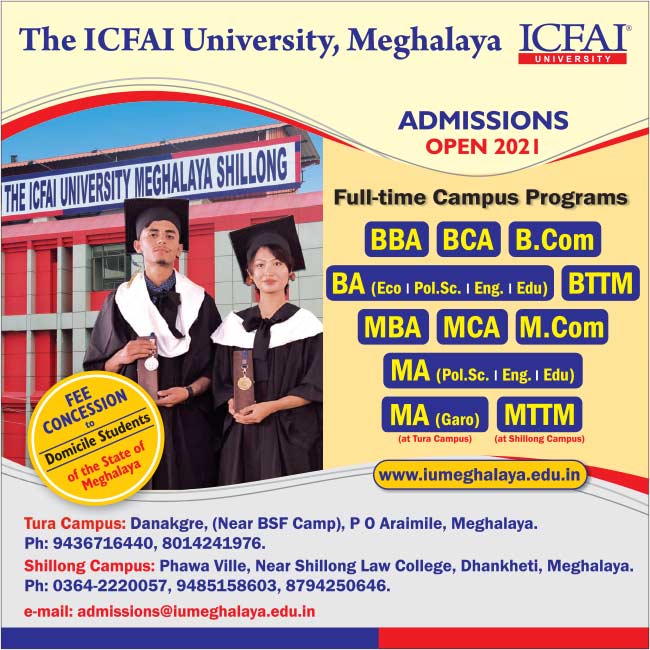 Three entrepreneurs identified through Meghalaya Chief Minister's E-Champion Challenge Cohort 1 have emerged as winners in NERES 1.0, an entrepreneurship summit aimed at offering a platform to promising start-ups and aspiring entrepreneurs across the North Eastern Region (NER). Babatdor Dkhar, Baldilla T. Sangma and Rejaul Gabil Momin are among the winning entrepreneurs shortlisted after the final round of the NERES 1.0. The three are among the best business ideas who will receive a grant of Rs. 5 lakhs under the sponsorship of NEC for the year 2020.
An elated Babatdor Dkhar while thanking his mentors said, "Winning NERES 1.0 along with the Chief Minister's E Champion Challenge Cohort 1, while also being selected for the IIM Shillong Incubation Center have been important events. I feel extremely fortunate because of the many opportunities that are opening up. I look at each as vital stepping stones in my entrepreneurial journey. PRIME Hub and the resources that it offers is a platform that I hope many entrepreneurs in our state will have access to. A boot camp that PRIME Hub organised in February 2020 was instrumental in helping me formulate a more well-rounded approach to the business development of my startup Ka Ktien Media".
Expressing her delight, Baldilla T. Sangma, founder of Ama food products said, "On winning the NERES 1.0 Summit, I would like to firstly thank the organisers of the competition. I would also like to thank IBDLP (Integrated Basin Development and Livelihoods Programme), MIE (Meghalaya Institute of Entrepreneurship) and PRIME hub who have helped me in ways more than one to achieve new heights. The mentoring sessions for the Chief Minister's E- Champion Challenge not only guided me but also built confidence in me to participate in the Summit and thereby emerge victorious".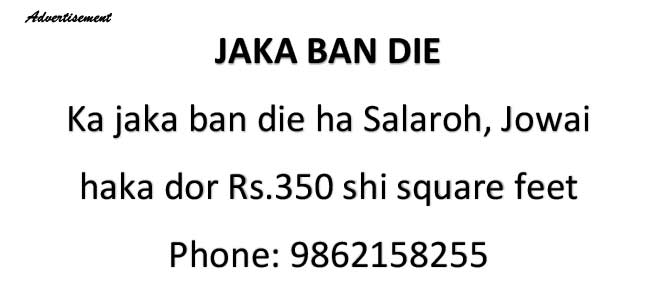 Rejaul Gabil Momin, owner of Gabil Cashew Processing Centre said, "When I went for my first session of pitching, I immediately knew that the competition was fierce and I had to pull up my socks and had to give my best shot. I was overwhelmed and filled with joy knowing that my hard work and perseverance had finally paid off as I was declared as one of the winner of NERES 1.0".
He further added, "I was just an entrepreneur at first but it was through rigorous mentoring by PRIME start up hub that gave me a vision and guidance. Prime start-up hub has a big role to play in my achievements that I have gained today".
Shri. BarnariMawlong, MCS, Jt. Secy., Commerce and Industries, Director, MBMA and Director, MIE, Govt. of Meghalaya while congratulating the winners stated, "I am so glad that all the efforts made, by the entire team from MBMA, MIE, MBDA, IIM-CIP, and other support groups, to this first cohort, right from the 1st bootcamp running up to the E-Champion Challenge 2019, up to the 1st diagnostic bootcamp after the PRIME Summit in January 2020, has borne fruit. The challengers have worked very hard and we can see the results of this hard work. I congratulate our winners of NERES 1.0, and may God be with them in the long journey ahead. This is just one stepping stone, and expect many more to come, and hope to see more of our top entrepreneurs winning laurels like this."
It may be mentioned that a first of its kind annual open challenge called the Meghalaya Chief Minister's E-Champion challenge cohort 1 was launched on August 14, 2019which identified 50 business ideas that are receiving incubation support at the PRIME STARTUP HUBs at Shillong and Tura. The PRIME STARTUP HUBs are being managed in collaboration with IIM Calcutta Innovation Park (IIMCIP) as the Knowledge partner.
The Government of Meghalaya, based on the learning of Entrepreneurship promotion initiatives, launched a comprehensive program that looks at Enterprise promotion and incubation in a holistic manner. This program is called the PRIME (Promotion and Incubation of Market-driven Enterprises). The PRIME program was launched on January 21st at Meghalaya's first ever Entrepreneurship and Start up Summit 2020 held at State Convention Centre, Shillong.
BRIEF BIO OF THREE ENTREPRENEURS
Babatdor Dkhar:He is among the top 25-winners of the Chief Minister's E-Champion Challenge Cohort 1. He is the Founder of Ka Ktien Media and Chief Editor of Half and One. Ka Ktien Media is a digital media and production start-up. It produces original and quality content in all three formats- written, audio and visual. At the heart of Ka Ktien Media is Half and One. Half and One is a space for journalism and narrative non-fiction, comics and cartoons, short stories and poetry, art and creativity.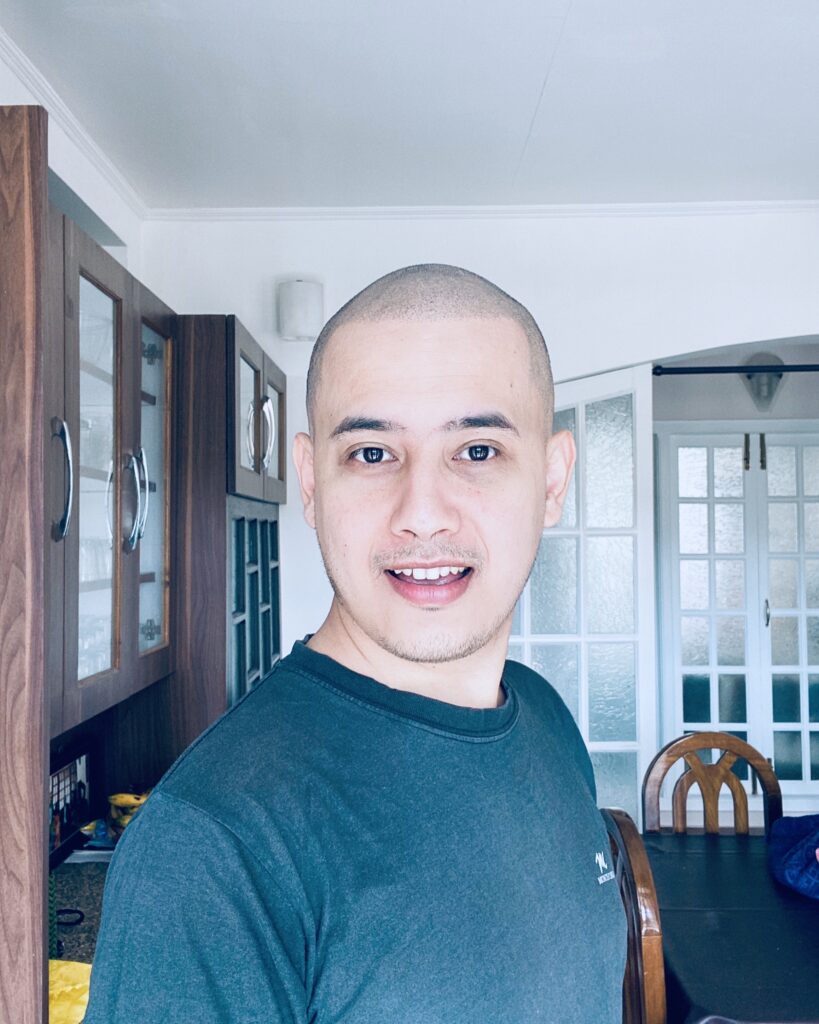 Baldilla T. Sangma: She is the founder of Ama Food Products from West Garo Hills District of Meghalaya and also among the top 25-winners of Meghalaya Chief Minister's E-Champion Challenge Cohort 1. Her enterprise believes that jackfruit farming is one of the best alternative measures to combat poverty because Garo Hills has huge potential for mass production of jackfruit. It is driven by the will to create livelihood opportunities for farmers by helping them realise the value of organic fruits while enabling to add value to them.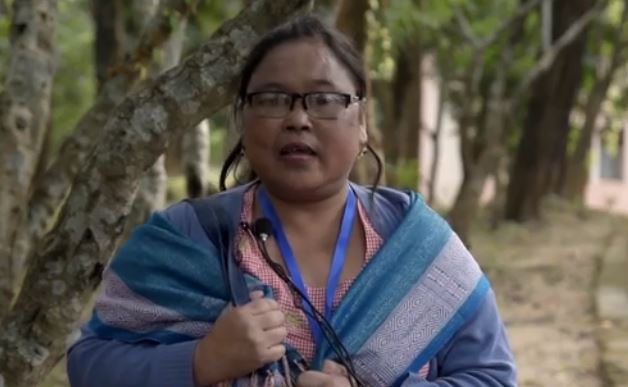 Rejaul Gabil Momin: He is among the top 50 Entrepreneurs of Meghalaya Chief Minister's E-Champion Challenge Cohort 1. The name of his enterprise is Gabil Cashew Processing Centre located in West Garo Hills District of Meghalaya. Launched more than a year ago, Gabil cashew processing centre has been engaged in processing of cashews but lack of funds proved to be a major hindrance to the business. They wish to establish themselves as a well-known brand in the years to come.