10 more die of COVID-19, death toll crosses 700-mark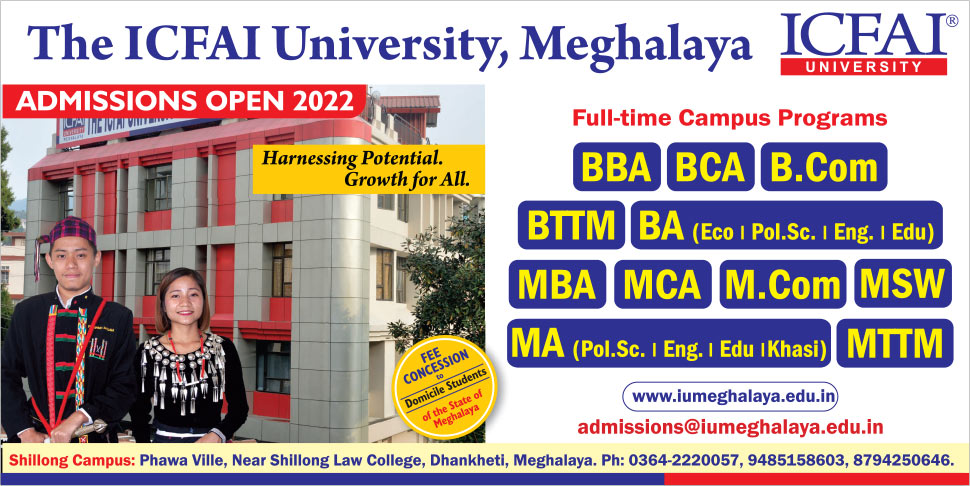 The death count in the state due to COVID-19 crossed the 700-mark after 10 persons succumbed to the viral infection on Thursday.
According to the Director of Health Services (MI) Dr Aman War, 6 deaths were reported in East Khasi Hills district and 2 each in West Jaintia Hills district and East Jaintia Hills District.
The state has also recorded 603 new COVID-19 cases and with this, the total number of active cases stands at 5,015.
Dr War said the new cases include 226 in East Khasi Hills, 74 West Jaintia Hills, 63 West Garo Hills, 62 South West Khasi Hills, 32 West Khasi Hills, 29 East Garo Hills, 28 North Garo Hills, 26 East Jaintia Hills, 26 Ri Bhoi, 23 South Garo Hills and 14 South West Garo Hills.
He also informed that 427 patients have also recovered from the viral infection during the past 24 hours.
Of these, 210 are from East Khasi Hills, 80 South West Khasi Hills, 67 Ri Bhoi, 19 West Jaintia Hills, 13 West Garo Hills, 9 South West Garo Hills, 9 North Garo Hills, 8 East Jaintia Hills, 5 East Garo Hills, 4 West Khasi Hills and 3 South Garo Hills.
So far, the state has detected a total of 40,586 COVID-19 cases out of which 5,015 are active cases, 34,867 recovered and 704 deaths.
With 1,889 active COVID-19 cases, East Khasi Hills, that includes state capital Shillong, is the worst affected district in the state, followed by West Garo Hills with 722 cases and 678 West Jaintia Hills.
There are 354 cases in Ri Bhoi, 315 South West Garo Hills, 241 South West Khasi Hills, 209 North Garo Hills, 166 East Jaintia Hills, 173 West Khasi Hills, 151 East Garo Hills and 117 South Garo Hills.