NITI Aayog allocates additional Rs 4 crore to Ri Bhoi District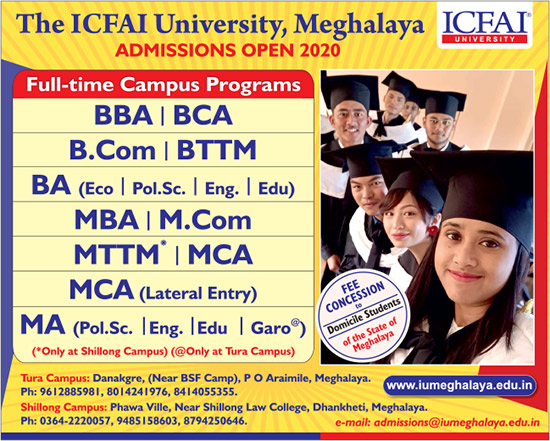 The CEO, National Institution for Transforming India on the 31st July, 2020 in his letter to the Chief Secretary of Meghalaya has informed that NITI Aayog provides additional allocation to Districts securing ranks through the challenge method under the Aspirational Districts Programme and that Ri Bhoi District of the state of Meghalaya has secured a good rank on the basis of performance in the month of February – June, 2020 and has become entitled to receive an additional allocation of Rs.4 Crores. The CEO also congratulated the Ri Bhoi Deputy Commissioner and team for the excellent performance.
As per the scheme guidelines, the District is to prepare a Plan of Action or Project Proposal and send to NITI Aayog for approval.
It may be mentioned that NITI Aayog has constituted a Project Management Unit (PMU), comprising of a team of ADB and UNDP experts, to assist the district in formulation of projects and the district is to submit the plan of action to the PMU by 30th September, 2020 for availing of the additional allocation of Rs.4 Crores.