Health workers fail to be failures in battling against COVID-19: DHS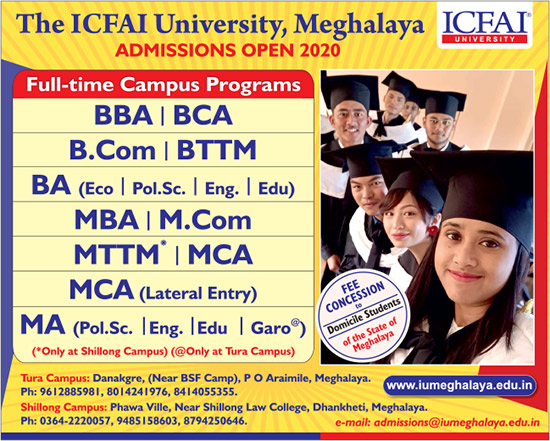 The Director of Health Services (MI), Dr Aman War said health workers in the state have failed to be failures in combating against the COVID-19 pandemic.
"Our message is we have failed to be failures and to say that we (as health workers) have failed is wrong," Dr War told reporters on Sunday.
The DHS was reacting to a statement made by the BJP legislator from South Shillong Sanbor Shullai, who had accused the health department in the state of failing to deal with the COVID-19 and is busy only in giving "lip service".
"(Such a statement) coming from a legislator means criticizing all the health workers and warriors including dorbar shnong," Dr War said.
Stating that the morale of the health workers is very high, he further added, "Therefore, we are not going to listen to anything that is negative and that is demotivating us." The Director also reminded that the fight against the pandemic is a combine effort of the government, village dorbars and other stakeholders.
"The health department is also trying its level best to ensure all hospitals including CHCs are equipped and as we progress we also learn and accordingly come up with advisories (to stop the spread of the virus)," he said.
The DHS also said that under the leadership of the health minister AL Hek, the department has also decided to take the dorbar shnongs on board and incorporate their suggestions to improve the system.
"We had gone across the state and in each and every visit of ours is not a lip service but the service given comes from the heart," he said.
He also expressed confidence that the sacrifices made by the health workers together with the frontline workers including the dorbar shnong and police will ensure that the state will win its battle against the COVID-19 pandemic.