Govt to setup Non-Descript Breed Improvement Farm at Saitsama village in West Jaintia Hills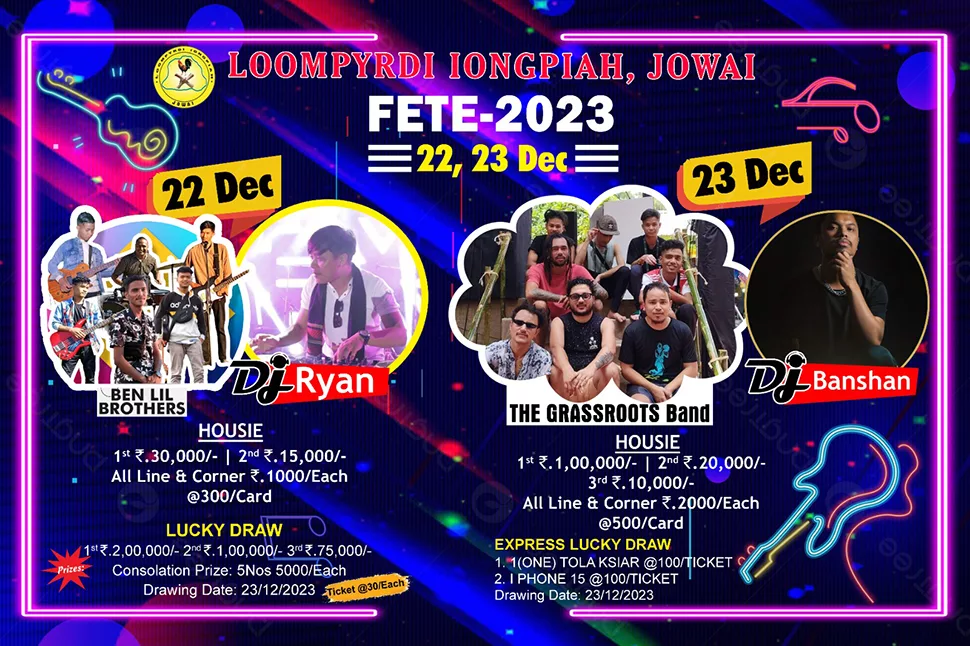 Chief Minister, Conrad K Sangma on Wednesday inaugurated livestock projects at Upper Shillong at a programme organized by Department of Animal Husbandry & Veterinary. Also present during the inauguration was Minister, C&RD etc Hamletson Dohling.
Speaking during the occasion, Chief Minister, Conrad K Sangma said the government has always kept farmers as one of the top priorities for the State as they make up 70 per cent of the population of Meghalaya. "Whatever we do for the farmers affects the majority population of our State and much has not been done in the past and small interventions like these can make a huge difference in their lives," he said. He added that if key issues can be addressed and key problems resolved it can make an exponential growth in farmers' income.
He also added that we need to introduce new technology, new varieties and new breeds in Agriculture, Horticulture and Animal Husbandry. "The Government has been trying to reinvent the entire process of ensuring that different technologies can be used to increase the income of the farmers," he said.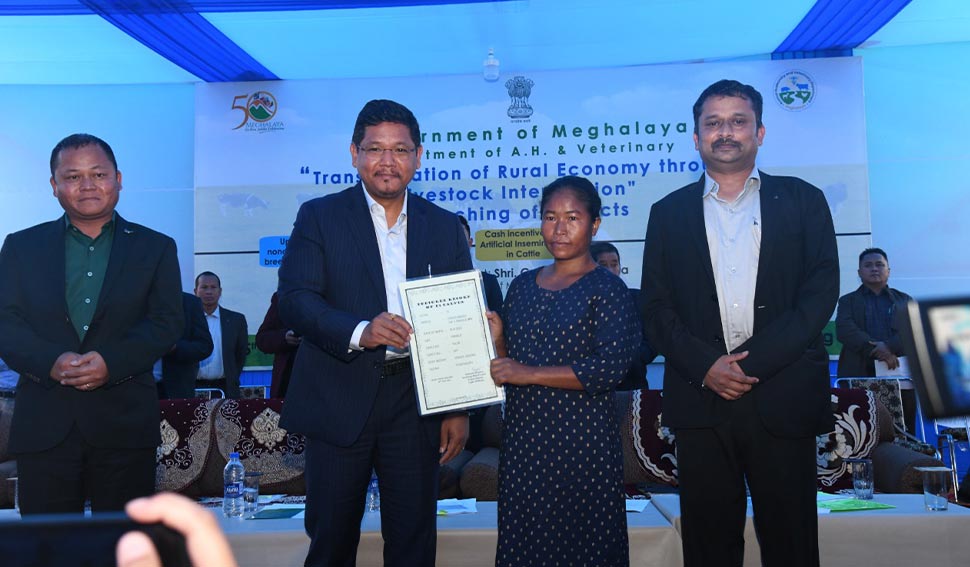 The Chief Minister also said that Artificial Insemination is a new technology which is still to be accepted by a majority of livestock farmers in the State. "An incentive of Rs 500 will be given to each farmer per every single AI done successfully and an amount of two crores has been earmarked by the government for this initiative to achieve the goals of improving the local cattle breed and upgrading the cattle population and milk and meat yields," he said.
He also announced the establishment of a Non-Descript Breed Improvement Farm at Saitsama, West Jaintia Hills to transform the rural cattle landscape of the State and help in realizing the goal of self-reliance in beef production in the State. He launched the Sex Sorted Semen AI Programme and also launched the project for the Upgradation of Local Non-Descript Cattle by cross breeding with Ongole breed of Andhra Pradesh. With the launch of the project the Department has set a target of producing one lakh improved progeny by inseminating the Ongole semen with the non-descript local cows in the next three years to improve milk and meat production in the State.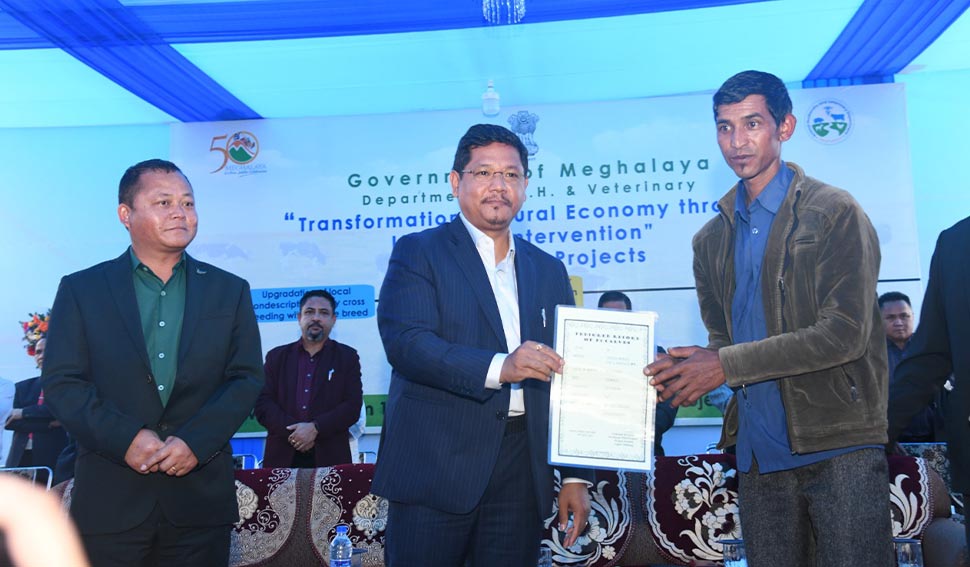 Among others present during the launch were K N Kumar, Chairman, Farmers' (Empowerment) Commission and Secretary, AH & Veterinary, C Manjunatha besides veterinary officials and farmers from across the State.